Indie Film: The Silent Witness by Mwamburi Maole
For a generation of young Kenyans eager to write and direct their own movies, the message has long been the same: NO. 
What with all the bureaucracy in the industry, prohibitive film production costs, piracy and problematic gatekeeping (See this twitter discourse: #KECreativesDeserveBetter).
Studies conducted by Heva Fund and Hivos (2014) on a range of the creative industry development dynamics also focused on challenges the creative industry in Kenya faces namely: Limited or lack of skills to sustain business survival; inadequate institutional support and lack of exhibition spaces, culture and arts centres among other infrastructures.
It doesn't help that The KFCB and KFC have duplicated and overlapping roles in certifying persons, associations and organizations participating in the production of film, photography, video, stills, animation, new media and related media. It can be all very confusing and discouraging for young, aspiring filmmakers. 
Film production for young, financially strapped creatives in the country is akin to extreme sports.
The indie film industry in Kenya is determined to thrive even with all the odds against it.
With hundreds of films being churned out, it's time to pay attention to this underground industry if you haven't been keeping up.
If you've seen the hashtag #SilentwitnessKE on twitter and wondered what it was about, we got the scoop. It's a new, independent short film written and directed by Mwamburi Maole.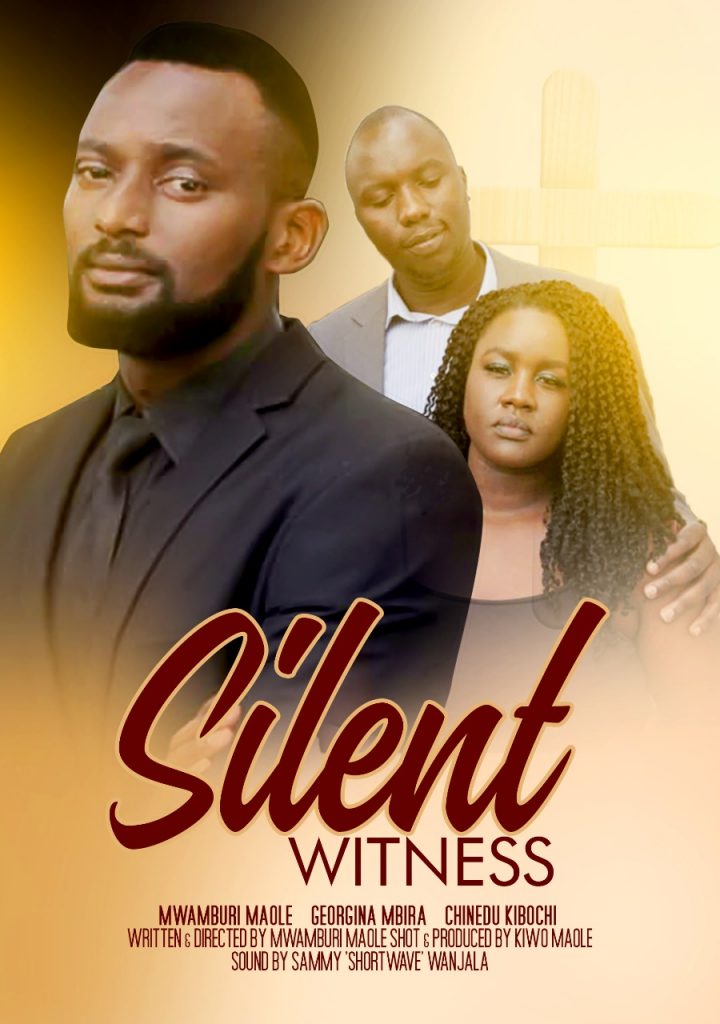 He describes it as a fast-paced drama with the themes of love, lust, cowardice and deceit. The film hopes to offer a glimpse into marriages in which the man isn't the breadwinner.
"I am happy that as creatives, we can now tell our own stories without having to seek permission from the gate keepers of the industry." Says Mwamburi.
Watch  the short film here and let us know if it's a yay or nay.
Silent Witness Credits:
Written and Directed by Mwamburi Maole
Shot and Produced by Kiwo Maole (Kiwo Films)
Sound by Sammy "Shortwave" Wanjala
Starring: Georgina Mbira, Chinedu Kibochi (Bondi Maria) and Mwamburi Maole.