Happy Hour! 5 Best Places for Cocktails in Nairobi
It's Furahiday! Cheers to the freakin' weekend! Let's drink to that.
Here are 5 places you can get happy hour cocktails in Nairobi at decent prices.
Artcaffe – The Oval
Cocktail Happy Hour runs from 4 pm to 7 pm every Friday. You can enjoy a 2 for 1 offer on selected cocktails or you can choose to only buy one cocktail for half price. Enjoy classic cocktails like Ginger Dawa(Smirnoff ginger infusion, honey syrup, and lemon) at Ksh 750 or Berry Cosmopolitan (Smirnoff raspberry infusion, triple sec, sweet and sour mixture cranberry juice and lemon zest) at Ksh 800.
Location: Westlands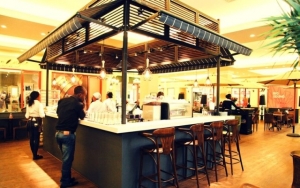 NewsCafe
Happy hour from 5-7 PM. You can try the Monster Frog cocktail for Ksh 650, a mix of different alcoholic drinks that come served in a huge glass.
Location: Adlife Plaza in Kilimani & Sarit Centre.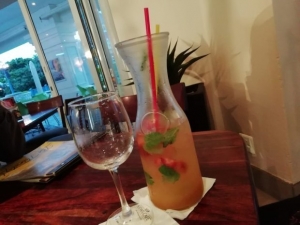 Seven Seafood and Grill
Try the signature De-Fish-Ency cocktail at Ksh 950. The Cookies and Cream cocktail has raving reviews if you've got a sweet tooth. Great ambiance too. Happy hour from 6PM.
Location: Westlands, The Oval
Captain Terrace
Breathtaking view of the National Park. Cocktails start from Ksh 600. They have non-alcoholic options too. Their virgin mojito is popular.
Location: Kellico Complex, Opposite Airtel building, Mombasa Road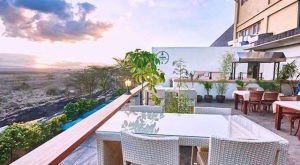 Tapas Ceviche
Their Lagavulin cocktails are all the rage! See what they're all about from 6PM every Friday.
Location: Westgate Mall, Westlands.
Bottoms Up!