Ghanaian industrialist and philanthropist Freedom, Jacob Caesar, Provided Humanitarian Aid to Support to Earthquake Victims in Turkey
Devastation hit while Ghanaian industrialist and philanthropist Freedom Jacob Caesar was on a business trip in Istanbul last month when Turkey was struck by deadly earthquakes. In an effort to offer his support to survivors, Freedom or the Prince of Africa as he is well known, traveled to the Hatay Provence to meet with local Turkish authorities including the mayor of Hatay and the Minister of Finance to determine the urgent needs of the people and then donated, mobilized and managed logistics for transporting the supplies including tents, beds, showers, and heaters to the epicenter.
"As I sat watching news of the post earthquake devastation, I was compelled to support those affected. Since I happened to be in Turkey, I was able to meet with authorities and learned that one of their biggest challenges was accessing supplies due to the destruction of infrastructure. I quickly mobilized the tents and supplies from other countries and had them flown in from Ghana with an international crew who constructed the tent cities that offered shelter for so many families during their time of need," said Freedom.
Through his New Africa Foundation, Freedom has provided humanitarian relief efforts to communities in Ghana, USA, Kenya, and Nigeria supporting the homeless, disabled, veterans, orphans, and other less privileged. His work in Turkey was an extension of his philanthropic work over the past decade supporting, developing and implementing solutions to ensure that families in crisis have access to essential support services.
"So many in Turkey and the international community were surprised to see an African man coming to their aid since we are typically on the receiving end of aid rather than providing it. A shift is happening and my contributions are letting Africans and the world know that Africa can and will be unshackled from its perception simply as a continent in need," added Freedom.
Freedom and The New Africa Foundation's efforts in Turkey and countries around the world are setting precedence that Africans can export and reciprocate aid to countries in crisis.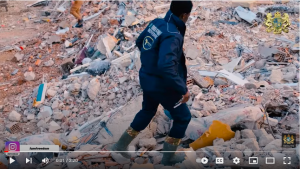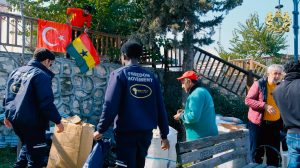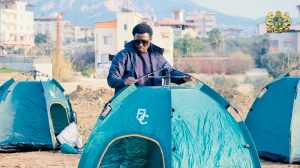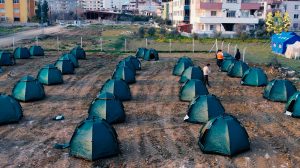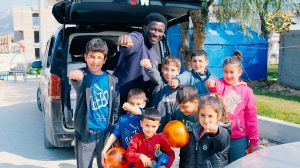 To learn more about The New Africa Foundation, visit: http://newafricafoundation.org/
To learn more about Freedom Jacob Caesar and his vision, visit https://www.freedomjacobcaesar.com
WATCH the Video of the mission in Turkey https://www.youtube.com/watch?v=e-m-Pu_mHjk