Funniest Wendy Williams Fainting Memes
The Halloween period is characterized by the usual tricks and pranks which had seemed the case for TV host, Wendy Williams, who passed out: – rather dramatically (and hilariously) on live TV during her show.
The African American shade thrower was dressed as lady liberty for Halloween and it was discovered that her blacking out, was because she had overheated in her costume. When she came to she took her electrolytes and was as good as new.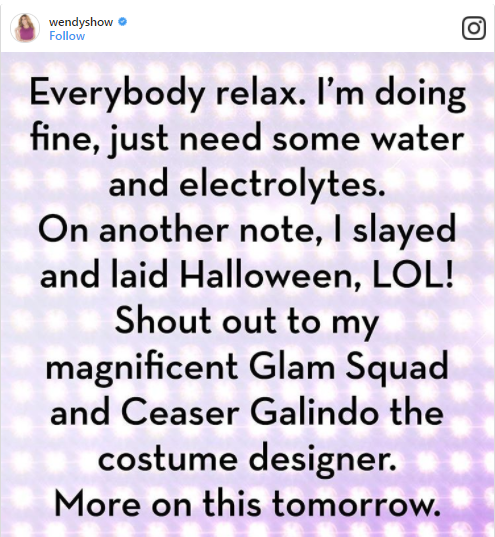 As we all know, the internet is unforgiving when celebrities go through even the most life-threatening situations, fortunately or unfortunately for some: the star boasted of how her fainting ordeal made her trend. Check out some of the funniest memes that we came across online: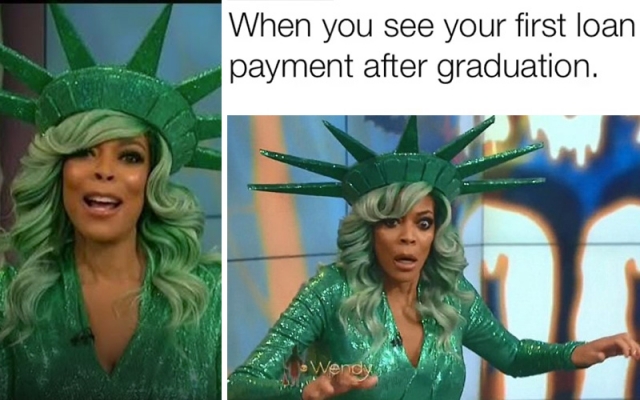 the statue of liberty when she finds out who the president is pic.twitter.com/Co7kwnyr39

— Jingle Bobs ? (@NlNTENDHO) October 31, 2017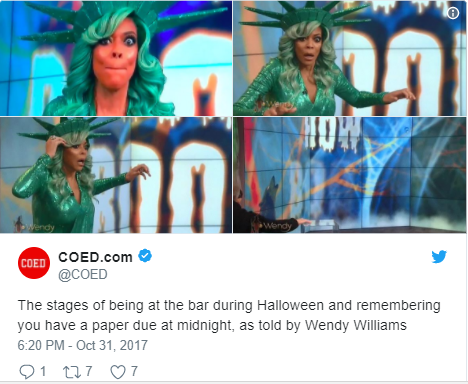 why is wendy williams fainting basically bob seeing a demodog pic.twitter.com/qWiCeYfTuo

— juleanna (@actualgigihadid) October 31, 2017
So who's gonna be the first to start the Wendy Williams challenge? pic.twitter.com/GrQ81NwcL2

— KOSHER (@JRAN_76) October 31, 2017
WENDY WILLIAMS CHALLENGE pic.twitter.com/0sC4iEtjDL

— Squintin Tarantino (@QETHAGAWD) October 31, 2017
Honestly I tried so hard not to laugh at Wendy Williams fainting but after I found out she was ok, this was me.???? pic.twitter.com/c5IGTnIFNm

— Napturally_Breezy (@napturally17) October 31, 2017
God: tell me who retweeted those #WendyWilliams memes
me: i aint no snitch man
God: i'll give unlimited money and #Beyonce as a friend
me:
pic.twitter.com/A7f3DjvjfG

— MyKel Q. Waters (@KelQuWa) November 12, 2017