From General Manager to Food Vlogger, An Exclusive with Shaheed Ali Khan
Shaheed Ali Khan, famed for reviewing a variety of cuisines from Kenyan, Mughlai, Pakistani, Indian, street food, and cheap and expensive food on his YouTube channel has attracted a loyal subscriber following of over 4,000, thanks to his engaging content over the past year.
KenyaBuzz caught up with Shaheed in an email interview where he discussed how leaving corporate helped launch his YouTube career, challenges he has encountered along the way and his advice for aspiring content creators today.
KB: First things first, from a General Manager at a radio station to a YouTuber-cum-CEO, how did this shift happen?
Well I have always been a creative running a number of hustles and I wanted to showcase my lifestyle through vlogs. When I started doing YouTube a year ago, consistency was an issue.
In between I got the opportunity to work at East FM as the General Manager but chose to return to self-employment with my channel, Foodsta, soon after. Being your own boss and enjoying what you do while making money is the greatest achievement for any being. So I eat, travel, talk, groom my beard and live the life!
KB: How has The Sak Show's content and direction evolved over the past few years?
It began as a scripted talk show featuring top personalities. My team and I later figured natural conversations work better so we changed the format. It has since been an evolving journey for us as we consider introducing a podcast element as well.
KB: What is the secret behind finding restaurants and eateries that even most locals are not aware of?
Finding such places becomes easy when you're a food authority as everything food-related comes to you instead of you going to them.
As Kenyans we love food. And the good thing is that now we are more educated about it enough to know the difference between good and average food. What worked for me is that God blessed me with a strong stomach, meaning I can eat any type of food. I am particular but I love to try different things. So I'm not fussy to eat at a kibanda or a high end restaurant.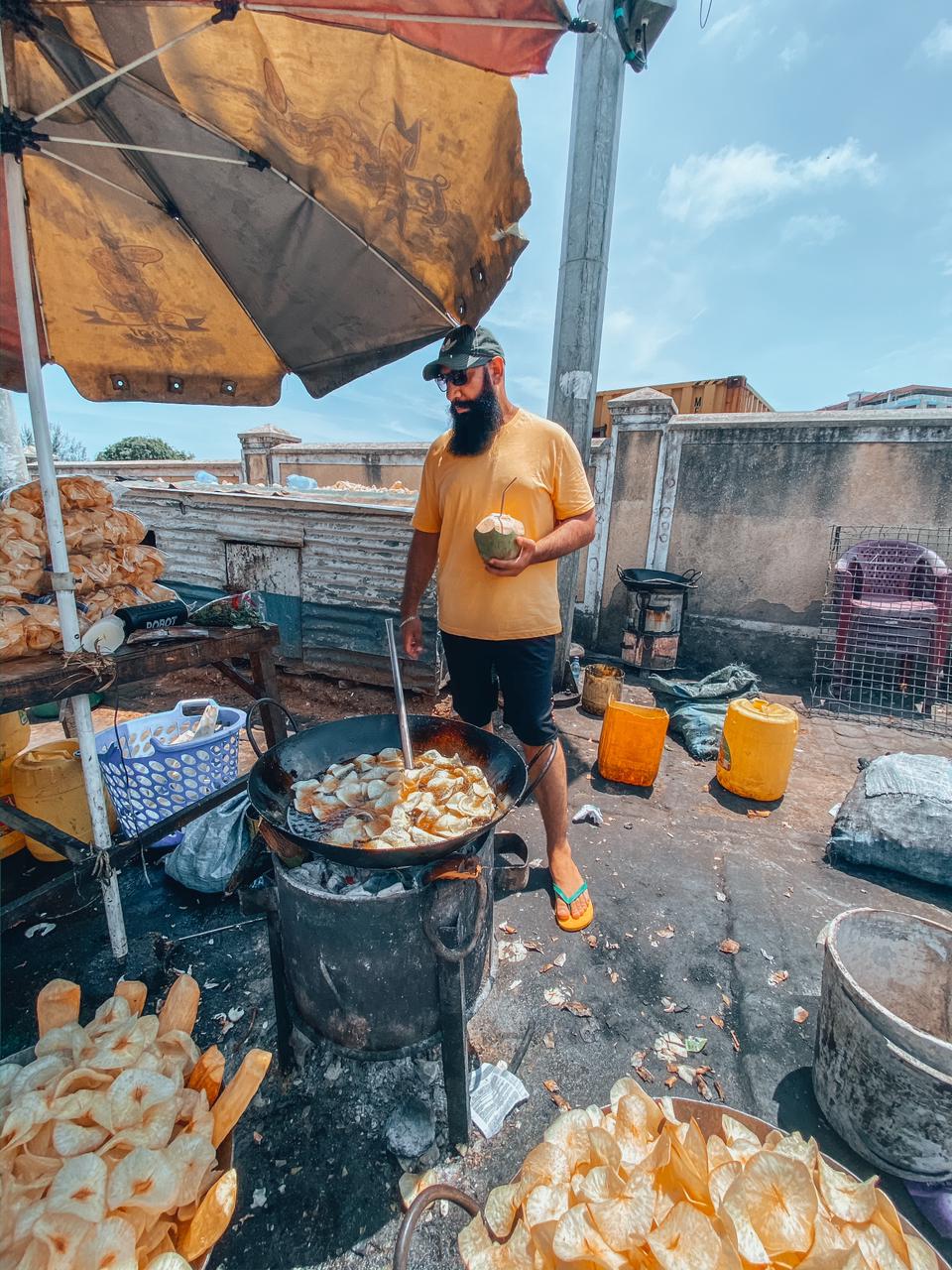 KB: In a scene where foodies are literally everywhere, what do you think makes your content stand out?
We at Foodst stand out because our approach is completely different. A lot of time and effort goes in the content we create. And our main focus is videos and eating, lol. But seriously it's the story we tell that stands out. We make it about the food and the restaurant, and not about me as an individual. That's a serious business for us.
We turn down many invites and avoid the freebies. With the current trend it's sad that the so called influencers will do anything and go out of their way for free food and gifts without realizing their potential or worth.
KB: Take us behind your typical work day
I begin my day with an energy drink. Grooming my beard alone takes at least 30 minutes before I head out to meet the crew and go to shoot. It gets tiring in between but the love for shooting keeps us going.
But that's the fun bit. The main work is going through the content, picking out the best bits and editing.
KB: Many may not know the grueling schedule and effort you and your team put in to make each video. Can you share how many hours you invest in making an episode of The Sak Show?
The time actually depends on the content shot. You can say we are all humans and it also depends on our moods and energies. Some days we wrap it up in half a day, while others can take one or more days. As creatives, the energies make a big difference to our output.
KB: Do you have an ideal healthy and cheat food?
I don't have a particular healthy and cheat food.
But honestly I was into healthy eating and cheat foods but the pandemic made me realize that one should never limit themselves. Be this for food or anything else. I eat whatever I crave or feel like and never restrict myself.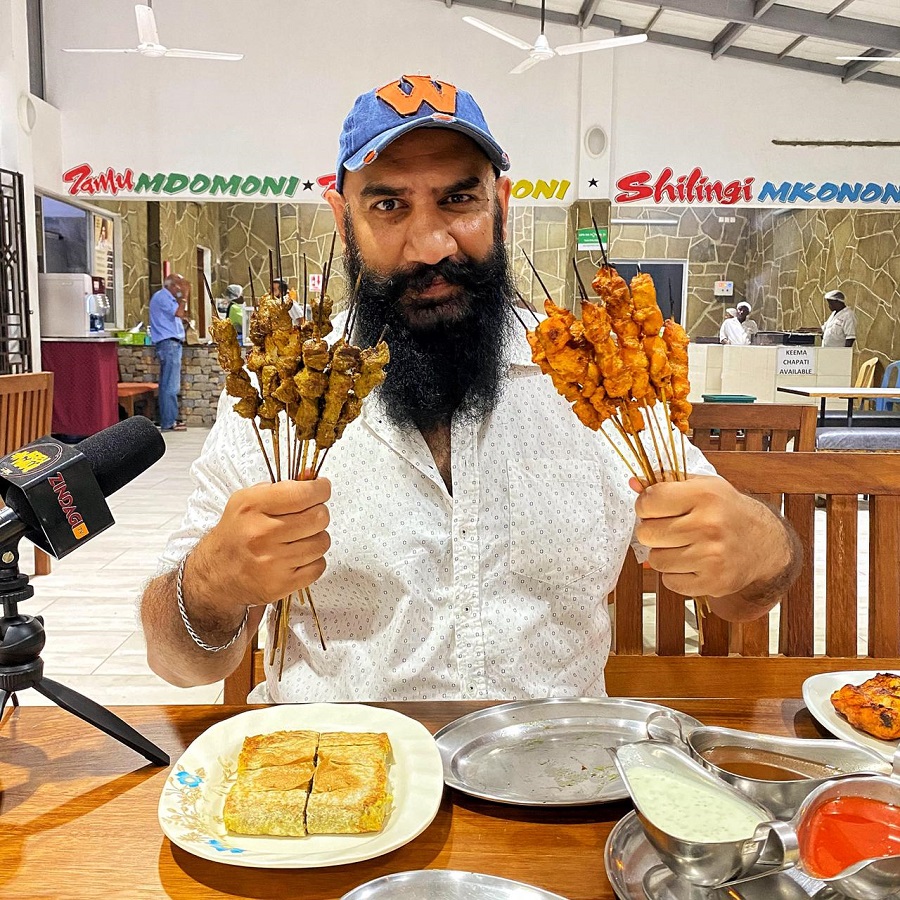 KB: Who are your top 3 YouTubers currently?
Keisy Neistat, the one who showed me what YouTube is. Peter McKinnon, a beast whose creativity is on another level, and Karan Dua, an Indian-based food vlogger.
KB: What challenges have you experienced while vlogging and how did you manage them?
Biggest challenge was before the digital migration. People did not understand what we were doing as we were ahead of time. The big boys were old school and didn't want to invest or sponsor us.
Out of all social platforms, YouTube is the only tough nut to crack but the rest are working fine. Those days it was even weird looking when we used to shoot but nowadays its all normal.
KB: Any projects in the pipeline, and what advice can you give to upcoming content creators?
Yes, many projects are there but we shall disclose in time.
Advice is that you do what you love, create what you love, take risks and don't be scared. The best is at the other side of fear.
Follow @thesakshow on Instagram, be sure to tell them we sent you 🙂