Where To Get Your Food and Drink Deliveries in Nairobi
As you continue social distancing and working from home to prevent the spread of coronavirus, you may find yourself avoiding the shops. Here are some food and drink delivery services that may come in handy. 
GROCERIES
UberEats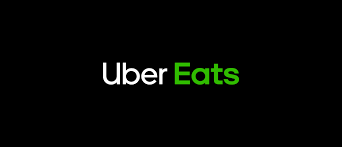 UberEats is simply Uber for your food. Download the app – it syncs with Uber so if you already have the Uber app on your phone, it transfers your account details to UberEats. Use the app to order food from a variety of restaurants near you. Upon delivery, you pay the cost of food and a delivery fee of Ksh 100. Preparation and delivery time varies from 35 minutes to 2 hours. Although UberEats works well and has a variety of restaurants, it is not as widespread as it should be. 
Jumia 
Jumia is a one-stop shop, allowing you to order alcohol, drinks, medicines and more through its website and mobile app. For those with a fondness for Carrefour, the French supermarket, you can still get your groceries from there through his app. It also delivers food from a variety of restaurants such as Chicken Inn, Artcaffe and Lava Latte and even butcheries such as Gilani. Jumia Party offers a range of alcoholic drinks to order. 
Sendy
Sendy is a logistics solutions company that deals with transporting goods from one location to another. Recently the organization launched SendyGo which deals with grocery deliveries. On SendyGo, fresh produce can be acquired from either City Market or Kenyatta Market, meat and seafood products can be acquired from Herdy Fresh, coffee from Spring Valley Coffee, non-toxic cleaning products from Grounded and Kombucha from Booch.
Greenspoon
Greenspoon is a more upmarket delivery service that sells high-quality and carefully-sourced dairy products, meat, groceries, drinks and even homeware. It also provides specific recipes and ingredient lists which can be bought to make the dishes. There's a minimum order of Ksh 2,000 for those requiring delivery. Payment can be made by card or m-pesa. Usually, orders arrive the day after ordering, but owing to greater demand, delivery is currently taking two days. www.greenspoon.co.ke
Kalimoni Greens
Kalimoni Greens sells organic fruits and vegetables within Nairobi and its environs. The business is family-owned and their produce is organically certified by Kilimohai Organic. Only orders above Ksh 5000 are delivered for free. Although orders can be made at any given time, they follow a schedule of delivery by neighbourhood. www.kalimonigreens.com
EatClean Achara
This is a food delivery service located in Westlands. You can order via Instagram (@eatcleanachara) or a Whatsapp number found on their Instagram bio. A meal goes for Ksh 350 with an additional cost for delivery ranging from 100 to 250 depending on location. They curate and post a new menu every week, and all you have to do is select a dish from the menu before 11 am for same-day delivery. They also prepare vegetarian and ketogenic meals.
Glovo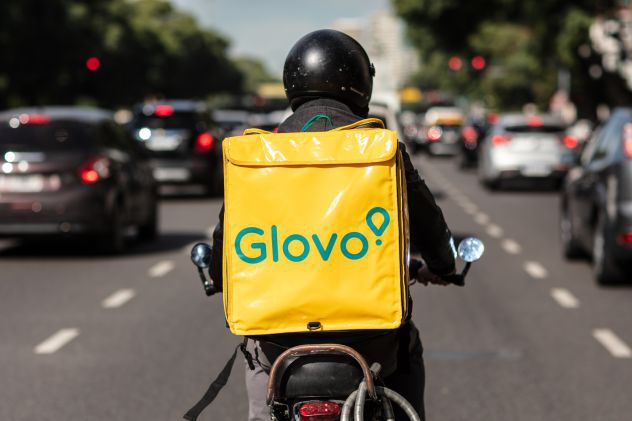 This is a delivery service, available as an app and on the Web, through which you can pretty much order anything. The app has Naivas supermarket listed from which you can order household goods, baby products and food and drinks.  Glovo also has multiple restaurants from which you can order takeaway. Delivery time and cost vary depending on distance but currently Glovo has partnered up with Naivas to offer free delivery on orders above Ksh 1,000 between 21st March to 29th March and afterwards will charge a flat rate of Ksh 100 for orders above Ksh 1,000. www.glovoapp.com
Grocerypik
Grocerypik is a website or mobile app from which you could order a variety of household goods, groceries, dairy and meat products and both non-alcoholic and alcoholic drinks. On the website or the app, you select your location to see available retailers in your area from which to shop. You have a seven-day window from which to select a delivery time. Payment is either online or upon delivery. Supermarkets such as Chandarana can be found on the app depending on your location. www.grocerypik.com
Zucchini
This is one of Nairobi's most well-known grocers, mainly selling fresh vegetables, fruit, dairy products, bread and pastries. They promise a delivery time within three hours from the time an order is made. www.zucchini.co.ke
Mlango Farm
Mlango farm in Tigoni is delivering vegetable baskets on a weekly basis. The selection is random, including items such as beetroot, pak choi, spinach and courgettes, all for Ksh 950. You can also add eggs, jams and chutneys for an additional cost. Payment is on delivery or via M-Pesa on 0702 634 572. Contact baskets@mlango.org
Mwanga Farm
This is a distribution company that deals with farm to home and farm to vendors grocery distribution which is driven by the fair price concept. The website sells fresh produce including potatoes, tomatoes, onions, carrots and courgettes. They carry out next day deliveries from 9 am to 2 pm and the last order of the day is taken at 3 pm. The vendors also promise free delivery in Nairobi for orders above ksh 2,000. Visit Mwanga Farm's website to get more information.
Brown's Food Co
This is the company behind Brown's Cheese and Delia's Ice cream. They sell cheese, crackers, jams and ice cream on their website. They deliver orders over Ksh. 7,000 for free but strictly on Thursdays. For orders below that, they charge a standard fee of Ksh. 500 with an option of free pick-up from their premises in Tigoni. www.brownsfoodco.com
Healthy U
This is a food and drug store that deals in organic food, household goods, sports nutrition and supplements just to mention a few. They have a wide variety of products ranging from plant-based milk to essential oils and organic almonds. They deliver during the week, and promise same-day delivery of orders before 11am. The minimum order for free delivery is Ksh 7,000 and they accept returns and exchange of goods up to 72 hours from delivery time. https://www.healthyu.co.ke/
DRINKS
Chupachap
Chupachap is a website that exclusively deals with the sale of alcoholic drinks, soft drinks, mixers and cigarettes (although the latter can only be ordered with drinks). They offer a wide selection of good mid-range wines and beers. Delivery is a flat rate determined by the location and payment is either cash on delivery or m-pesa. www.chupachap.co.ke
Dialadrink  
Dial a drink is a website that sells and delivers alcoholic drinks in Nairobi and its environs with a wide selection of drinks ranging from beer to champagne. They promise same-day delivery 20 minutes after the order has been placed. Additionally, no minimum limit is placed on orders. To place an order, all you have to do is call the number on the website.
Baraka Israel
The Israeli wine company is offering 25% of its wines, and free delivery for orders of six products or more. Call 0791 389 771.
The Wine Shop
The wine shop recently launched its delivery services on UberEats and had an offer off Ksh 100 for every ksh 500 spent from March 31st to April 4th 2020
RESTAURANTS
While most of the food delivery services, such as UberEats, Jumia and Glovo, will deliver takeaway food to you from restaurants, it's worth having a few numbers to call direct. Open House, an Indian restaurant in Westlands, is very popular for takeaway, and you can reach them on www.openhouserestaurant.co.ke or call 0735 621 824. Many other restaurants, which don't typically deliver, are now offering delivery including the Chez Sonia tapas bar in Westlands and Tamambo Karen Blixen Coffee Garden. Dominos and Mambo Italia also deliver their pizzas themselves when you order through their respective websites.
Pics: Courtesy