All the Big Moments That Defined Kenya's Events Scene in 2017
Photo: Teddy Muraya
2017 began on an apprehensive note with the uneasy fact of an upcoming general election looming over the entire country. Little did we know then about the wild twists and turns this political year was going to take us through. But with the August 8th election date buried in the back of our heads, we all had to continue living our lives and do the things that we Kenyans love to do most – eat, drink, be entertained, see new places, meet new people, learn new things. And there's no other industry that offers us all those opportunities better than the events industry.
Here are the most memorable event moments that we think will have a lasting cultural impact for years to come.
January:
Women's March on Nairobi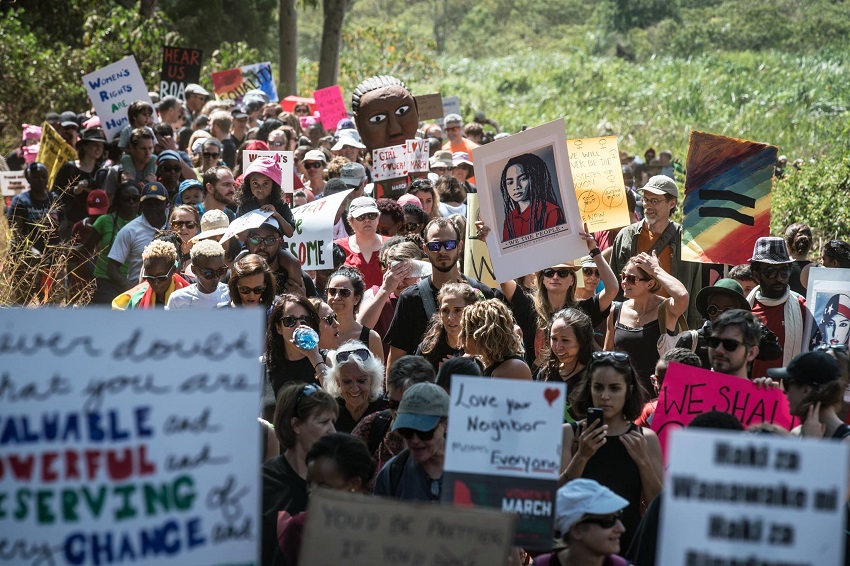 Photo: Nichole Sobecki/GroundTruth
This was a sister march inspired by the Women's March on Washington on Saturday, January 21st soon after Donald Trump's inauguration. Thousands of people marched through Karura Forest for the rights of women, ethnic minorities, refugee groups, immigrants of all statuses, people with diverse religious faiths, LGBTQIA, people with disabilities, the economically impoverished, and survivors of sexual assault.
February:
Two Rivers mall launch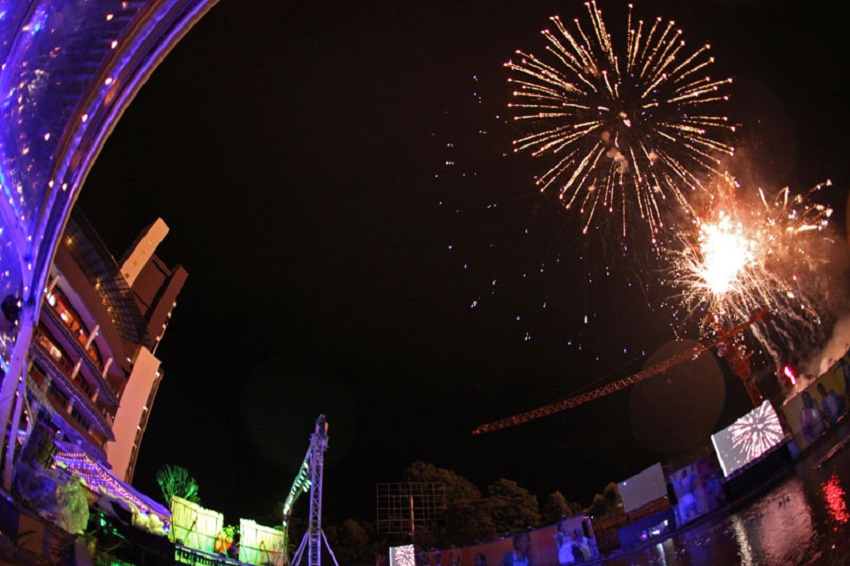 Photo: Teddy Mitchener (www.tworivers.co.ke)
After months of delay, Kenya's largest shopping mall finally opened to pomp and colour during Valentine's Day. Droves of families and shoppers streamed into the new mall for an exciting first look and a series of epic launch concerts featuring Sauti Sol and musical couple Nameless and Wahu. The event concluded with an amazing show by African drummers in front of the mall's amazing dancing fountains, and breathtaking fireworks display. The venue has gone on to host events like the Churchill Show, East Africa Gaming Convention and Mr & Miss USIU pageant.
March:
Barclays Kenya Open 2017 and a hole-in-one
Oliver Lindell, 18, makes history in Barclays Kenya Open by hitting 1st Hole-In-One walking away with Sh6.9m Ford Ranger Wildtrak! #BKO2017 pic.twitter.com/19qFseby0G

— Mac Otani ?? (@MacOtani) March 24, 2017
Finland's Oliver Lindell wrote a huge piece of history at this year's edition of Kenya's premiere golf tournament. The 19-year-old sunk in the tournament's first ever hole-in-one in its 49 years of existence. He did it on the 13th hole and for his extraordinary fete, won himself a brand-new Ford Ranger truck valued at Ksh 7 million!
April:
Kenya Nights presents Diplo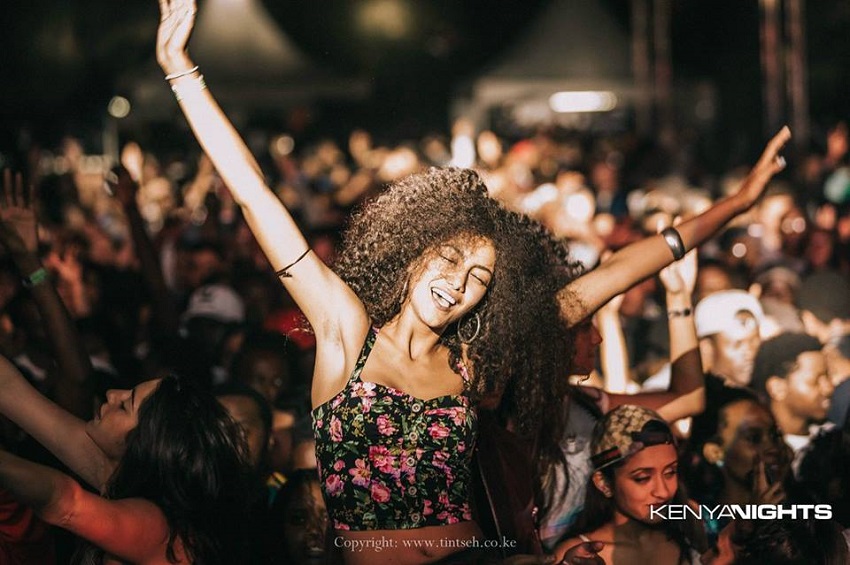 Photo: Facebook/KenyaNights (copyright: www.tintseh.co.ke)
One of Nairobi's best concerts of all time. Period. Kenya Nights brought Diplo and Walshy Fire, two-thirds of EDM band Major Lazer, out to a roaring Carnivore for a bonkers concert that those who attended will remember for years to come. The crowd was among the first to sample hits like 'Particula' from the group's Know No Better EP which would not surprise drop until later in June. After the rousing success of this concert, a slew of international celebrities would make tour stops in Kenya to mixed reactions.
May-June:
The Diplo effect and aftermath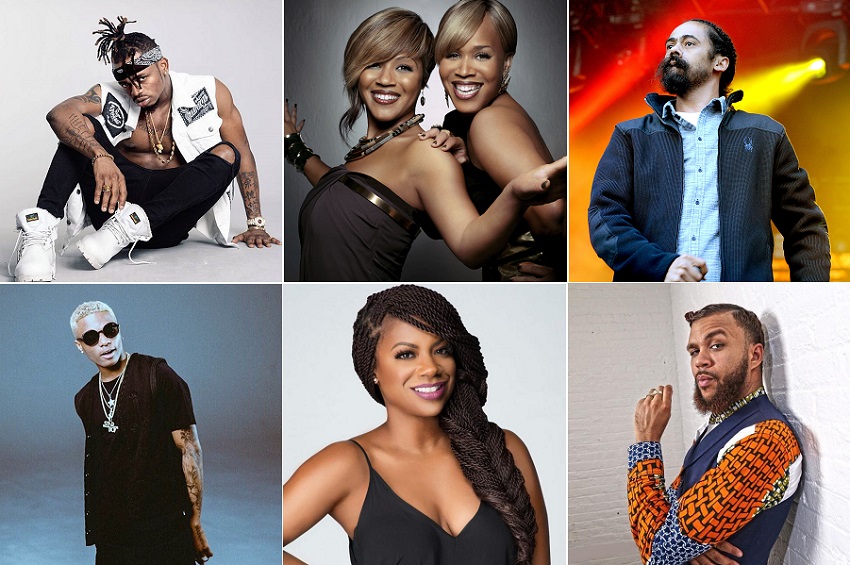 Sometimes special, sometimes topsy-turvy, these three Summer months brought the best and worst of concerts headlined by international acts. In May, Tanzanian heartthrob Diamond Platnumz stripped off his shirt on the Koroga Festival stage and shut down the place. He left a legion of adoring female fans in a feverish stupor.
The same cannot be said of American duo Mary Mary who, on the same weekend, slipped quietly in and out of the Ngong Racecourse Waterfront for a low-key Trace GospeLive Sessions gig. Damian Marley (Street Fusion), Jidenna and Nyashinski (FOMO Party) gave show-stopping performances at the Carnivore to bring back the mojo.
But it all came to a head towards the end of July. First there was the shambolic, rained out BBQ Live with Wizkid at the KICC which hardly provided meaningful value for its exorbitant ticket price, and ended with a video of a rogue policeman making social media rounds after he allegedly shot an unarmed partygoer. Then, there was the meet and greet with Real Housewives of Atlanta reality star Kandi Burruss at Kilimani's B-Club, which was arguably worse in terms of overall organisation.
Both those events started an important discussion about supporting our own local acts and whether Kenyans are being short-changed by concert promoters who don't deliver much else outside of big-name headliners. Entertainment writer Abigail Arunga wrote an insightful piece about this on her regular Nation column.
July:
IAAF World U18 Championships – #JazaStadi
50,000 specators made it a magic night in Nairobi. The largest ever crowd at a World U18 Championships. #MagicalKenya #WU18Nairobi2017 pic.twitter.com/Q7PJYb6hjT

— IAAF (@iaaforg) July 15, 2017
Kenya welcomed the rest of the world when we hosted the junior World Athletic Championships at the Moi International Sports Centre in Kasarani. For two straight evenings, Kenyans filled up the stadium to the rafters and smashed the event's attendance record thanks to a twitter campaign under the hashtags #JazaStadi and #TwendeKasa. The atmosphere inside was electric and definitely inspired that extra bit of effort from the future athletics superstars who were competing. The #JazaStadi hashtag became a calling card for Kenyans to attend more live sporting events and would later in December inspire Harambee Stars, the Kenya football national team, to a dramatic CECAFA Senior Challenge Cup finals win against Zanzibar – thanks to a packed Kenyatta Stadium in Machakos.
August:
The General Elections
As expected, the uneasy mood leading up to and after the August 8th polls had an effect on the events scene. Many event organisers couldn't risk loss-making low turnouts. This was a fair assessment on their part because according to the KenyaBuzz website data, user interest in events experienced a 27% dip compared to previous months. Githeriman went on to be the undisputed, unwitting viral star of this period.
September:
The return of Storymoja Festival
The kids has loads of fun with US Ambassador @BobGodec . Thank you sir. Perhaps consider a career in storytelling? Maybe? #StorymojaTurns10 pic.twitter.com/rSmfEwruuG

— Storymoja Festival (@StorymojaFest) September 29, 2017
Characterised by more political uncertainty, this lull month saw the beloved literary event, Storymoja Festival make a triumphant return to Nairobi. The 2016 edition was held in Accra, Ghana – home of poet Kofi Awoonor who was tragically killed in 2013 during the Westgate terror attacks while here for that year's festival. This was the event's 10th edition and both guests and performers celebrated its decade-long existence in good spirit, offering a sense of unity in the midst of divisive political rhetoric.
October:
Repeat elections
Another election brought another downer of a month for our events scene. Understandably, a lot of events had to be postponed or entirely cancelled. October generally signals the beginning of the high season, so it was tough luck for event organisers as well as event-goers. Some of the big annual events that were shelved included the Brew Bistro Oktoberfest and the Kalasha Film Festival.
November:
Brunch with Adelle sparks a needed convo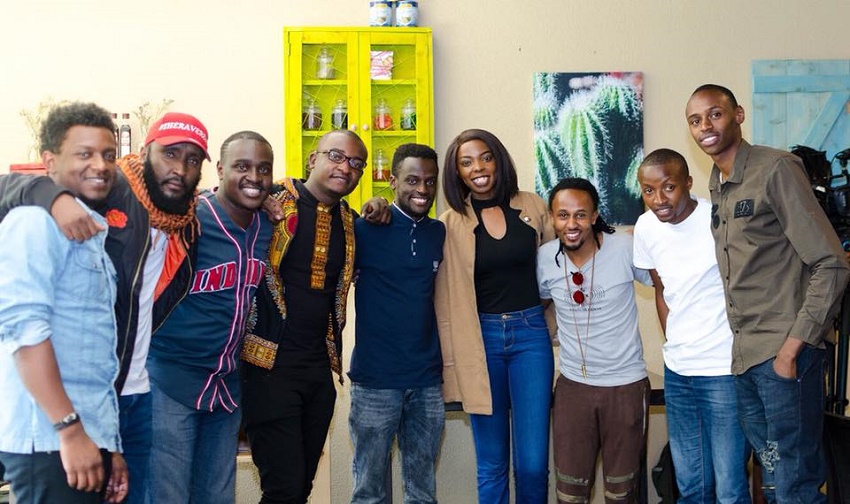 Photo: Facebook/AdelleOnyango
Was it the Harvey Weinsein effect, or a destined concurrence? Kenyans joined the rest of the world in talking publically about sexual harassment, assault and gender-based violence. Between late October and November, the conversations expanded across multiple platforms; on BBC, Capital FM radio presenter Anita Nderu tearfully recounted being groped in public transport, on Twitter, actor Nick Mutuma faced and denied multiple accusations of harassment, on Facebook, women and men called out a bigoted male blogger who made a distasteful rape post about radio presenter Adelle Onyango. Adelle, who had previously spoken publically about being a rape victim, captured this moment and started the timely event Brunch with Adelle Onyango – a space for real, candid conversations about sexual harassment and rape culture in Kenya.
December:
Uhuru Gardens wins Nairobi nightlife
The Uhuru Gardens on Langata Road have their place in the annals of Kenyan history as the place where the first Kenyan flag was raised during our country's Independence Day on December 12, 1963. Since then, the grounds were mostly used as a recreational park meant for public use, with sporadic events being hosted. But this December, Uhuru Gardens transformed into a partying hotspot, hosting some of the year's biggest concerts – Jameson Connects, Blankets & Wine and Blaze BYOB. It was a revolving door of musical celebrities, hosting artists like Ty Dolla $ign, Nasty C, Shekhinah, Khaligraph Jones, Niniola, Kelissa and more.