'Dynasty' in Review: Rich People Problems Redefined
This modern-day soap opera will do a lot in making you extremely depressed with your 'average' day-to-day life once you see the extravagant lifestyle lived by the two powerful aristocratic families; – the Carrington's and the Colby's. It's common knowledge that with every powerful family comes the undying and obsessive need to be the leader of the pack and thus the two families find themselves in the inevitable 'butting head' situation.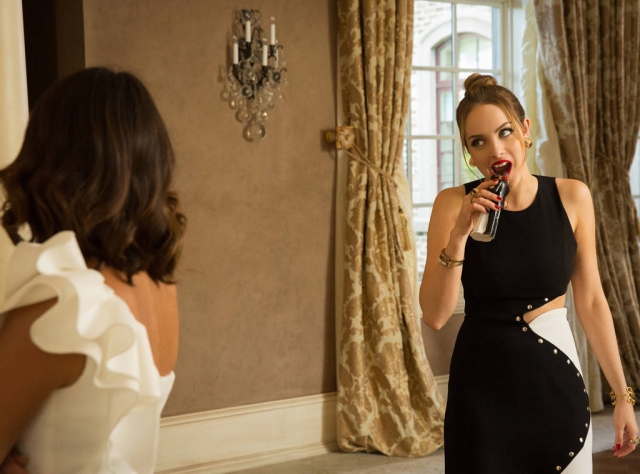 Photo Source: eonline.com
It's an intriguing fusion of crime, drama and overt comedy. Fallon Carrington, daughter to billionaire Blake Carrington, has to be one of the most spoilt and self-absorbed children on the face of the earth. She is determined to take over Carrington enterprises as C.O.O but her hopes and ambitions are kicked to the curb when her father hires his newly wedded Hispanic wife, Cristal to that exact position.  The Carrington family is a perfect example of an unusual family, Fallon hooking up with the family driver and starting a business with her father's arch enemy; Stephen a prodigal son who comes back home to ignite drama and who seems to be on a mission to constantly argue with his father:  Cristal, a newly wed with a suspicious past and a leaked sex tape and the list of queer things goes on.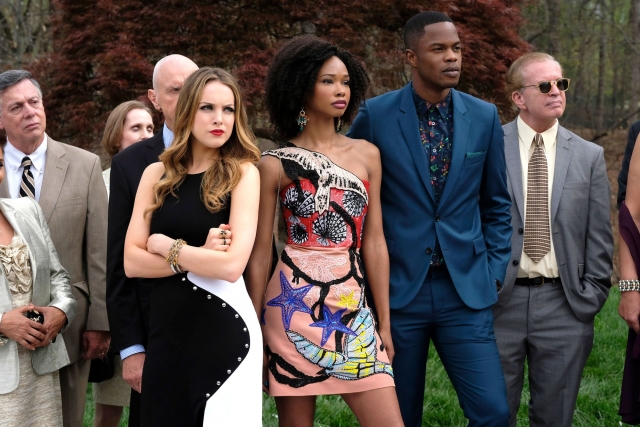 Photo Source: ew.com
A tragedy happened that put the family in the lime light on a totally negative note. One lie requires another to cover it and this causes unfathomable stress and a somewhat tag of war in the Carrington household. Needless to say, a little work could have been put into the story-line to make it a tad bit realistic because you will find yourself subconsciously rolling your eyes during some scenes. Another important point message is the reality of the extreme amount of corruption that exists in the legal system and the crimes that rich people can get away with. On a positive note, you'll still find yourself glued to the screen for one reason or the other: the cast is also superb with familiar faces such as Nathalie Kelley from Vampire Diaries, Grant Show from Devious Maids and Robert Christopher Riley from The Perfect Match.