Drake Has Me In My Feelings!
Y'all, I woke up this Friday morning and Drake didn't warn me that he was going to snatch my edges!
The caramel, cake batter coloured, crooner-trynna-be-a- rapper dropped the video some hours ago.  And I was in my feelings because, well… I'm not Kiki. Why don't you watch the video for yourself first before we get to first reactions on these stweets…
The visual begins with Drake standing outside of Kiki's (Lala Anthony's) window as he attempts to charm the woman with a few smooth lines and promises.
#InMyFeelingsVideo
It was a good day today. Finally got to found out who the REAL Kiki is. Here's a pic of her: pic.twitter.com/LOrLwqZ7jB

— ?AvD.Prasad. 1010. Авад прасад???? (@avdprasad7) August 3, 2018
But just as he starts making progress, Kiki's mum, (the regal Phylicia Rashad) shows up and sends Drake on his way.
QUEEN PHYLICIA RASHAD!!! ?? #InMyFeelings #InMyFeelingsVideo

cc: @TayeDiggs pic.twitter.com/uj8JCK2BxY

— GIPHY Pop (@GiphyPop) August 3, 2018
Drizzy then takes over New Orleans, where the "In My Feelings" dance challenge has seemingly blown up. Surprisingly, there was no Shiggy dance. *GASP*! Even though the dance helped rocket the song to global success before he dropped the official video.
KEKE DO YOU LOVE ME ? ??????#Mood @Drake pic.twitter.com/KdVU0KxwSv

— TheShiggyShow (@theshiggster) June 30, 2018
Comedian Shiggy who started the viral dance on Instagram makes his cameo as Drake's loudmouthed PA.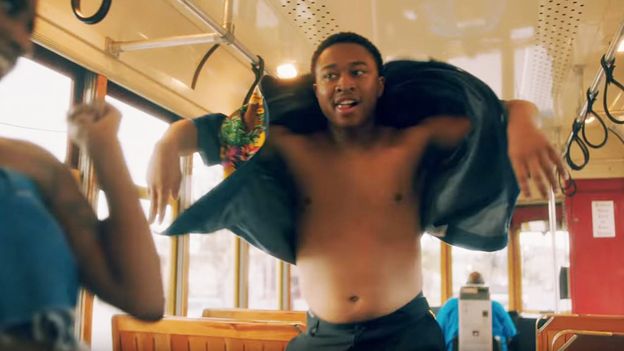 Our 6 God Drizzy  had on some grills!! Unbelievable. He's really trying to get his street cred
The new #Drake video is fun. But two things are completely unrealistic and can't be believed: this Black household with all these lights on and Drake in a full grill. #InMyFeelingsVideo #InMyFeelings pic.twitter.com/gaCIkmfqKk

— Rev. Decatúr (@dstarwriter59) August 3, 2018
I didn't miss Lil Wayne's mumble rap in the background.
Bring that a$$ back ⚜️ #InMyFeelingsVideo pic.twitter.com/XsSnvEs1rq

— Young Money (@YoungMoneySite) August 3, 2018
Drake has cows outchea in their feelings. Bruh!
#ShiggyChallenge College Station edition pic.twitter.com/j1aiFhcrat

— Barstool Texas A&M (@BarstoolTexasAM) July 25, 2018
The video is helmed by previous Drake collaborator Karena Evans. She killed it!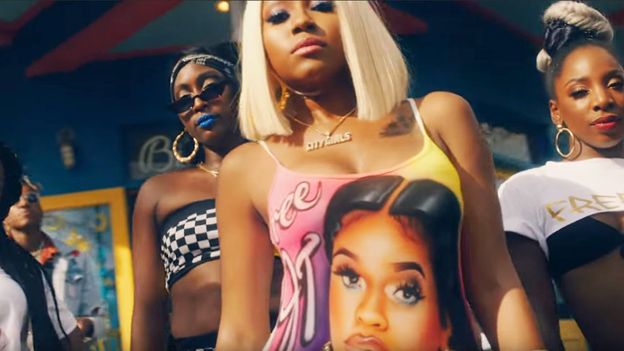 At the end of the video, Drake awakes in his production trailer, where he reveals it was all a dream: "I just had some dream that I made some song about some girl," he explains. "I was from New Orleans, grill in my mouth. And then this kid from New York that spits when he talks all the time did some dance to it. And then the world did the dance, and Will Smith was there. Nobody would stop. It was terrible."
Shiggy starring in Drake video for

"in my feelings" ?#InMyFeelingsChallenge #InMyFeelings #drake #Scorpion #InMyFeelingsVideo pic.twitter.com/N7B19rrWDs

— IG: @ShaqsView (@ShaqsView) August 3, 2018
And our fave #Inmyfeelingschallenge characters made it to the official video. Yasssss!
Kiki do u love me? ? honored to be in the #inmyfeelingsvideo!! #inmyfeelingschallenge @Drake pic.twitter.com/eo3EC0eidL

— Lie To Me Aoki (@steveaoki) August 3, 2018
So in conclusion, I'm going to get me some castor oil for my edges because Drake snatched them.  Phew! Chile.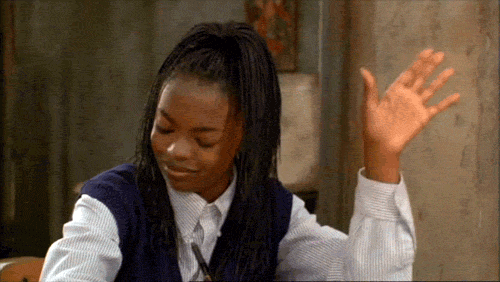 I'll give him an A for Annihilation 🙂