'Den of Thieves' Movie Review: The Ting Goes Skrrrahh, Pap Pap!
Christian Gudegast, writer/director extraordinaire and the mastermind behind 2016's crime/drama film London Has Fallen, seems to have quite a speciality in the crime writing field because this by far has to be the most invigorating movie thus far.
Gerarld Butler acts as a sloppy yet meticulous LA Sheriff, Nick O'brien; you know the typical type who drink way too much beer and eat way too many doughnuts but when it comes down to it, his wits in solving cases are undeniable. Him and his squad of officers, who call themselves "The Regulators" have got wind of the surreptitious plan of an infamous bank robbing gang who have planned one of the riskiest heists yet, but if successful would make them living and walking Sheikhs.
You've got to love how intensely the movie starts with a heated gunfire exchange between the elite gang of robbers and the cops. The scene will immediately grab your attention. The entire plot eventually unfolds into what is a masterpiece of genre filmmaking.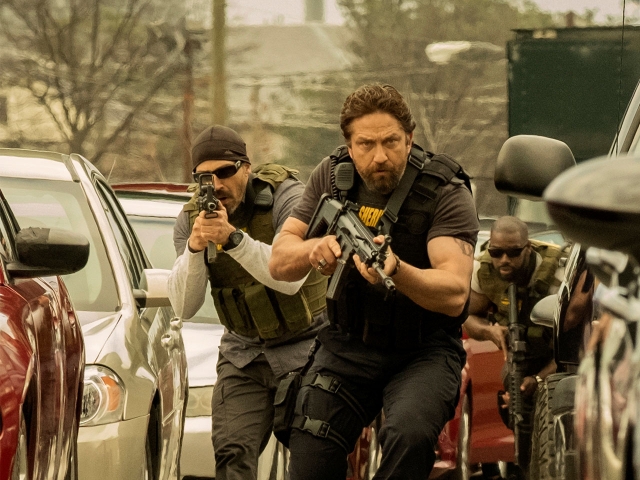 Gerard Butler does a good job depicting a determined, reckless and apathetic cop. The roughness and rawness of his character is intriguing and annoying at the same time. The lead gang member Ray Merrimen, played by Pablo Scheimer, also takes centre stage with his outstanding performance as a nasty and professional gunman.
The unexpected twists deserve a standing ovation. It's definitely one of those films you MUST watch on the big screen to fully enjoy it. The humour is subtle yet satisfying, and perfect if you're not into overt comedy. A word of warning if colourful language makes you uncomfortable, an impossible number of vulgarities is employed here.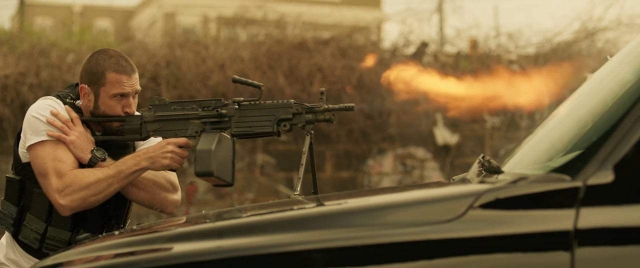 Hurry and buy your  ticket now on KenyaBuzz.