Coronavirus Hairstyles in Kibera
In Kenya, the coronavirus hairstyle which is a style that mimics the shape of Coronavirus has emerged in Kibera slum. The hairstyle which uses the threading technique is popular in African communities and is similar to a method used by natural hair enthusiasts to stretch out hair after washing it. 24-year-old Sharon Refa is one of the hairdressers that offers the protective style in Kibera.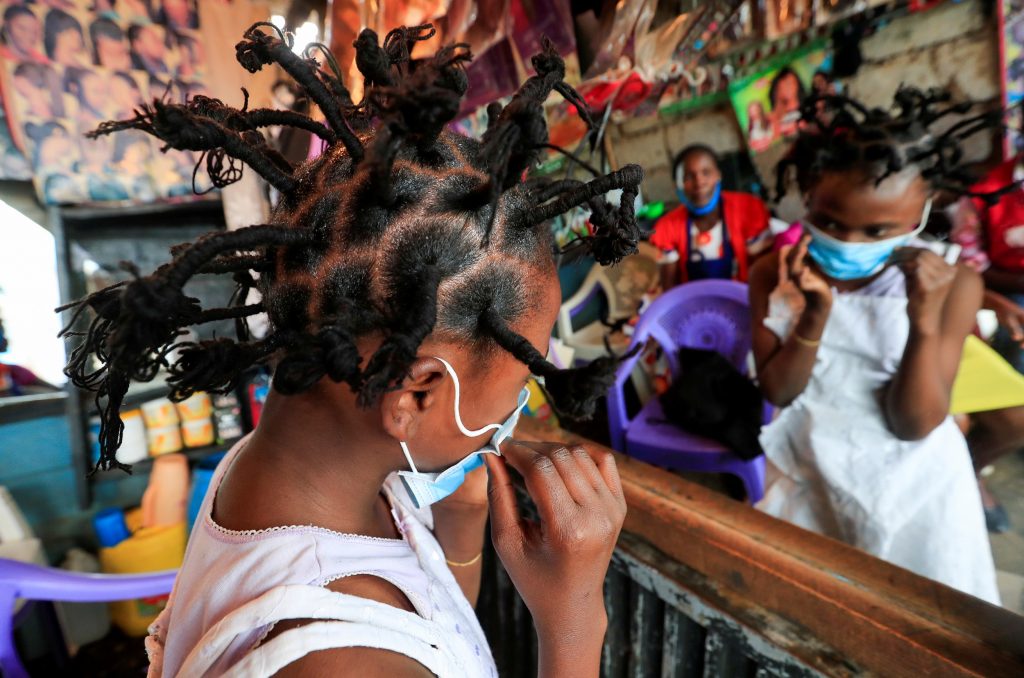 The hairstyle makes use of yarn instead of synthetic hair and is mainly popular amongst children. The use of yarn makes it very cheap at only ksh. 50 as compared to normal hairstyles that range from ksh. 300 to ksh. 500. Some adult residents of Kibera do not believe the Coronavirus is real but the children are keen to wash and sanitize their hands frequently. While some parents choose the style for their children because it is affordable, others opt for it to spread awareness of Coronavirus.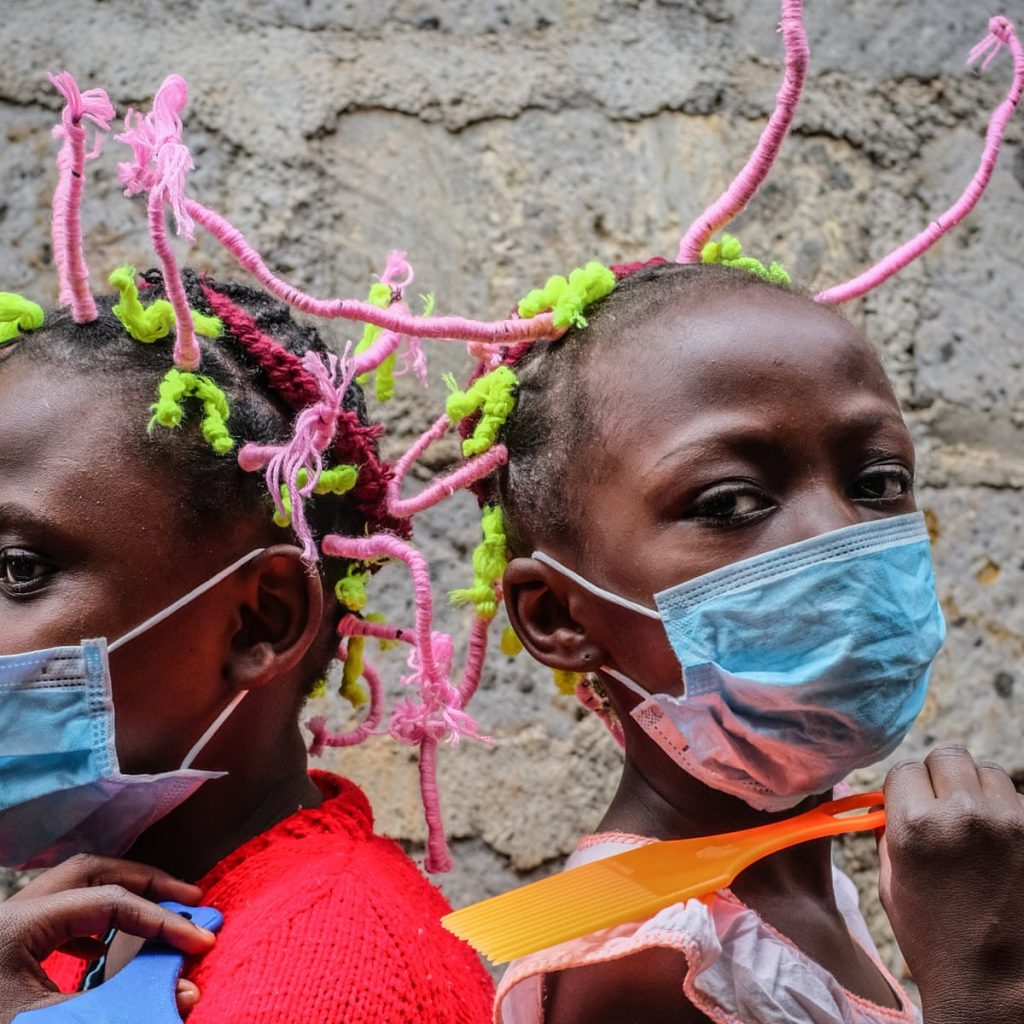 Kenya is a few numbers shy from hitting 1,000 Coronavirus cases but the numbers could be more as there is a shortage of testing kits. The economy is deteriorating and many have lost their jobs and sources of income.
Pics: courtesy