Convos with Kesh: Millennials and Masculinity
Millennials and Masculinity was the theme of the 3rd Edition of the millennial discussions platform: convoswithkesh!
This was the best attended edition yet with millennials sharing their views on what it means to be masculine and be "a real man" in the Kenyan society.
It was a lively discussion with men and women highlighting history, age-differences, traditional gender roles and the environment as playing a huge role in the type of masculinity that men choose to embody.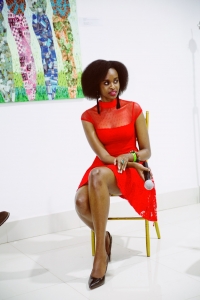 The all-women panel was able to articulate their views on masculinity. Danniella Morgan, founder of Morgan Model Mentorship was able to articulate her views on gender roles as being out-dated expectations. She also reiterated that 'success' or 'strong-headedness' should not be seen as male or female but rather as human characteristics that all people should aspire to.
On the other hand the Kenyan Ssenga a professional sex coach was of the view that human beings embody both masculine and feminine traits and what causes an imbalance in relationships is when men exhibit more feminine characteristics, leading women to step up and exhibit more masculine characteristics. This creates conflict because the natural order of things is for women to be feminine and men to be masculine.
Despite the push and pull at the end it was agreed that people should focus on being authentic individuals and focus on defining what masculinity means on an individual basis, rather than basing it on societal expectations.
'Convos with Kesh' continues to be a unique space in the Kenyan scene that allows people to have lively discussions about the various social problems being experienced and the way forward. See you at the next edition!