Consumer Beware! Your Non-Woven Shopping Bag Could Get You Arrested
The National Environment Management Authority's (NEMA) ban on non-woven polypropylene bags officially takes effect today. The bags came into the Kenyan market to replace plastic carrier bags which were banned back in August 2017.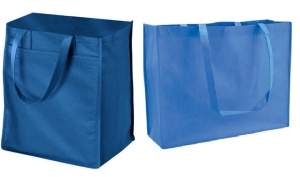 In a recently issued statement, NEMA 's Director General Geoffrey Wahungu says importers and producers of the non-woven bags have failed to provide acceptable alternative carrier bag options. NEMA further says that the current bags in the market are neither reusable nor durable as mandated by the Authority.
The gazette notice states in part that manufacturers these low gauge, poor quality non-woven bags will lead to heavy environmental consequences due to poor disposal practices in the country, coupled with the lack of requisite infrastructure to sustainably manage these bags.
The penalty for usage of non-woven bags is a fine of not less than two million Kenya Shillings, and not more than four million Kenya shillings, or imprisonment of a term of not less than one year but not more than four years or to both such fine and imprisonment.
What are your shopping bag options?
Wahungu says that NEMA is working with Kenya Bureau of Standards and the Kenya Forest Research Institute to set standards on bags. Although it remains unclear which manufacturers are supplying the right kind of shopping bags, these are examples of acceptable usage bags,according to NEMA:
1. All bags made of non-plastic materials e.g jute/sisal bags
2. Woven polypropylene plastic bags e.g gunny bags
3. Non woven polypropylene plastic bags (cloth like bags)
4. Laminated polypropylene bags
5. Polyolefin fibre bags