Casting Call: Nairobi Performing Arts Studio Wants You in The Sound of Music
"The hills are alive with the sound of music, with songs they have sung for a thousand years. The hills fill my heart with the sound of music. My heart wants to sing every song it hears."~Maria in The Sound of Music.
It's 62 years since theatre audiences first enjoyed The Sound of Music. The story of the Trapp Family Singers went on to become one of the most  iconic films of the 1960s. The wildly successful play is based on the real-life experiences of the singing Von Trapp family, who fled their home in Salzburg to escape the Nazis and ultimately ended up in Vermont.
The play centres around a young nun who becomes a nanny to seven kids in 1930s Austria. She teaches them how to sing, falls in love with their ex-navy captain dad, beefs with his bourgie fiancee, and uses her singing talent to escape the Nazis. You can watch a contemporary version HERE to understand why this play is all kinds of awesome. 
Nairobi Performing Arts Studio is bringing The Sound of Music to the stage and they're asking you to be a part of it. They are the powerhouse behind the critically-acclaimed "Kenyanized" stage productions Sarafina, Annie, Jesus Christ Superstar & Grease.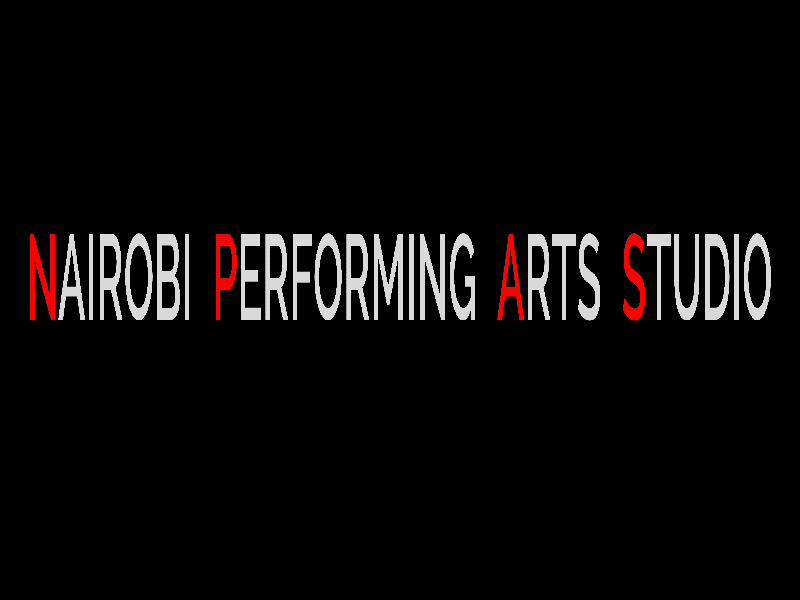 Auditions will take place at the Kenya National Theater on 1st May and these roles are up for grabs:
Maria

Captain Von Trapp

Liesl

Rolf

Mother Superior

Baroness

The 7 Von Trapp kids.
You will be required to prepare a monologue piece for the audition and a song (if the role requires singing). 
Think you can hack it? Register for an audition by clicking on the link: https://forms.gle/pVbMBuX9yZz7GPtd7  and they will allocate you a time slot for your audition to avoid crowing and keep everybody safe.
Check out this poster for more details.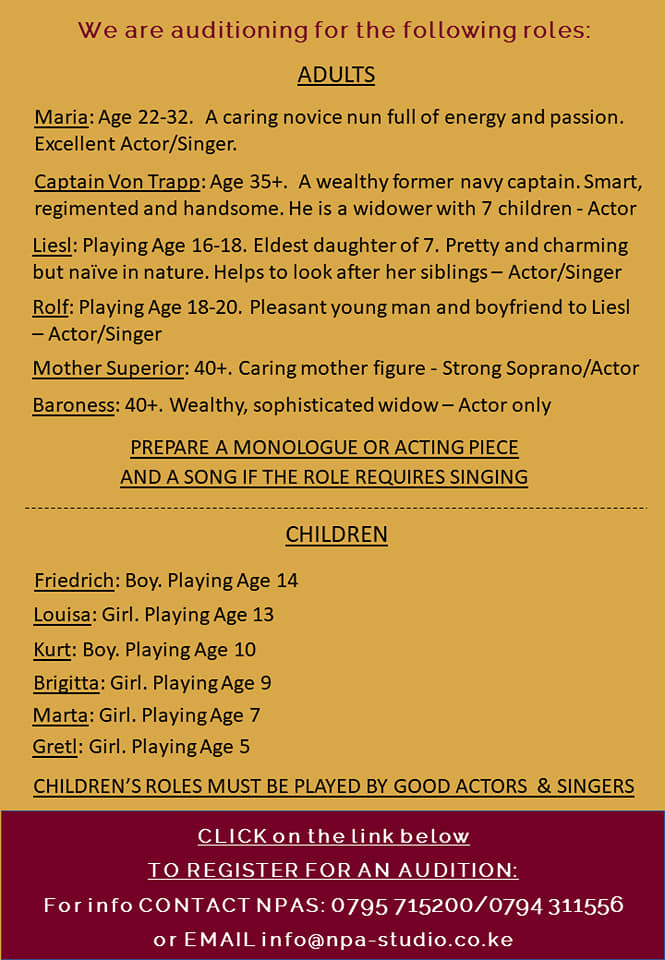 Good Luck!
*Featured image: Original Sound of Music Play Cast