Brazilian Singer IZA Pummels Tanasha, Diamond For Cribbing 'Gere' Music Video
Bongo star Diamond Platinumz and his lover Tanasha Donna are on the spotlight once again days after the release of their new song, Gere. Diamond and Tanasha have been called out for cribbing Brazilian singer's music video scenes.A comparison of the two songs Gere by the two lovers and Brisa by Iza shows too much similarity. On her Instagram page, Iza expressed displeasure in the manner in which the duo duplicated her video.

The singer stated in her caption;
"@diamondplatnumz: friend, can I copy your work?
Me: Okay, it's just not the same.
@diamondplatnumz: ctrl + c / ctrl + v.this Thursday a #tbt of Brisa for you … no, wait".
The Brazilian superstar posted a portion of the music video stating that Tanasha had just copied her work. Iza's music video which was released in April 18, 2019 has similar scenes to Gere's scenes.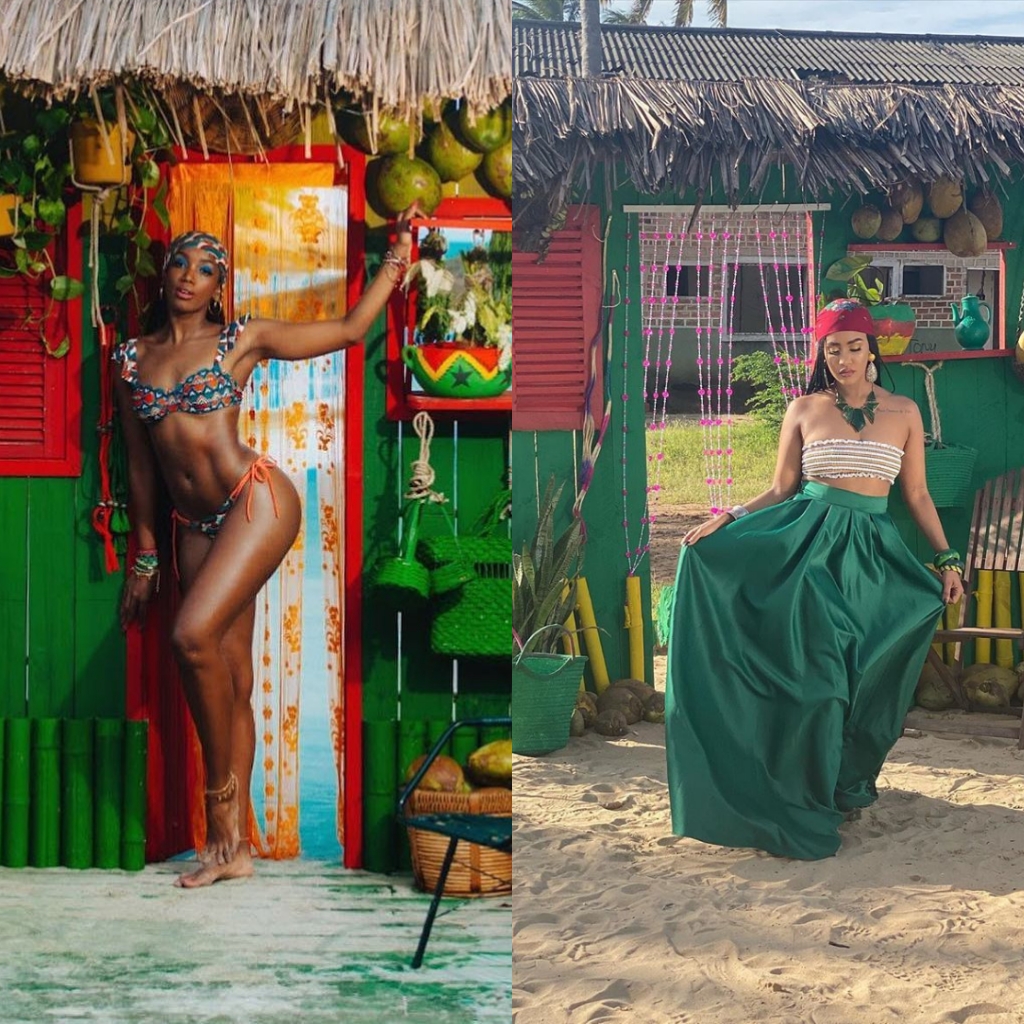 The two music videos had similar sets , costumes and dancing crew in reggae-like outfits.The two videos which are on YouTube share a striking resemblance and it is clear that Diamond and Donna's director copied the scene. In another scene, Tanasha is having a headscarf similar to Iza's in Brisa. Although the song has clocked more than two million views in two days, many people were quick to note it was not authentic. It is not the first time that Diamond's videos have been rocked with controversy over copyright claims. The dynamic duo are yet to respond to the claims raised by the Brazilian superstar.