Book Review: Maiden Voyage. What Does it Mean to Circumnavigate 'Alone?'
What begins as the sheer desire for adventure turns into a spiritual quest as a young woman comes to terms with her family, her dreams, and her first love.
The Run Down:
As a present for her high school graduation, Tania Aebi receives a 26 sailboat from her father with the admonition that she needs to sail around the world to increase her awareness of the world. This is the account of this voyage.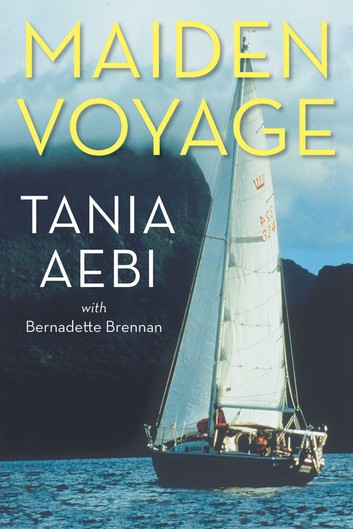 The Review:
Survival of self-created adverse odds by luck and grit. The fact that Tania survived her circumnavigation is more thanks to luck and meeting the right people at the right time, than to her (growing) skill set. For sure she displays great courage and grit, but she makes a series of terrible decisions throughout the book. I admire her for being so upfront about it all; she seems to hide nothing of her sailing issues.
When I read the part where she recklessly endangered herself time after time with her faulty celestial navigation, which turned out to be due to her old Plastic sextant being warped with age, and which was entirely avoidable because she had a proper aluminium sextant in a box in her hold – I had to put the book down for a few moments to let it all sink in.
She's reckless, probably due to the fact that she is "unconsciously incompetent" about most of the art of sailing. And the bent sextant is by no means an isolated incident.
On her first long haul crossing she discovered within hours that her (new) water tanks had not been properly flushed and that her water was undrinkable. Rather than turning around to address this issue while there is still time, she decides to press on, relying on the melting ice in her icebox to keep hydrated. Or when she leaves harbour in Sri Lanka, discovering that her propellor shaft gland seal was fubar, meaning that her boat was filling with water, but still presses on.
It's an amazing account from someone who beat the odds, odds that she and her father created. And that father comes across as a completely irresponsible parent, dragging his children into dangerous situations that he does / they do not have the knowledge nor the skill to understand or manage. These are great stories for over a bottle of cognac when it all turns out well of course, when Tania has not shipwrecked somewhere due to her utter lack of preparedness, or when her brother did not in fact freeze to death in Baffin Island – but very very irresponsible. I wouldn't let that granddad close to my brood 😉
*Read More Reviews By Sjors here