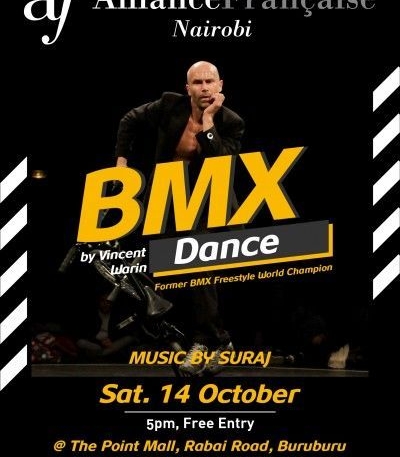 This Saturday at the Point Mall (Rabai Road) in Buruburu, catch Vincent Warin, a former BMX freestyle world champion who left competitive sport for the world of performing arts with the BMX at his side
Freestyle BMX is bicycle motorcross stunt riding on BMX bikes. It is an extreme sport descended from BMX racing that consists of five disciplines: street, park, vert, trails, and flatland. In June 2017 the International Olympic Committee announced that it was added to the Olympic program for the 2020 Summer Olympics.
Here's your chance to flaunt those roller skating skills, and not to worry, it's applicable to anyone of any age so grab a friend and get ready to have some fun. An open freestyle slalom beckons from 2.30pm to show off your technical and tactical skills and a chance to win treats.
There is plenty of parking available. Save the date for a free, fun filled, high octane afternoon with amazing talent.