Photo Essay: Dance Centre Kenya Brings the Grit and Grace of Ballet to Nairobi
Photo: Sebastian Fouquet
In January of 2015 four families, the MacSweens, Plumbes, Dolan/Shaws, and Vaderas came together to establish a new kind of dance school in Nairobi — Dance Centre Kenya. The dance school would offer ballet, tap, jazz, modern, musical theater and contemporary to people of all ages. The centre which now has two schools in Karen (The Hardy Post) and Lavington (The Lavington Mall) is committed to nurturing young talent from different backgrounds.
On a warm September evening in Nairobi, our photojournalist Teddy Muraya visited the Karen school to join in on a class by professional American ballerina Cooper Rust. His fly-on-the-wall photo essay captures the grit, poise and elegance that goes into their ballet classes.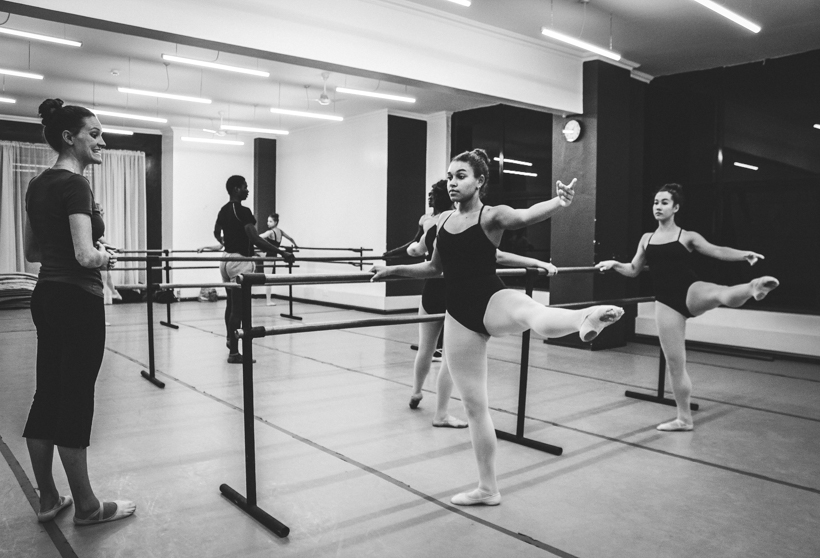 Cooper Rust (left) coaches her students on correct cambré and port de bras technique.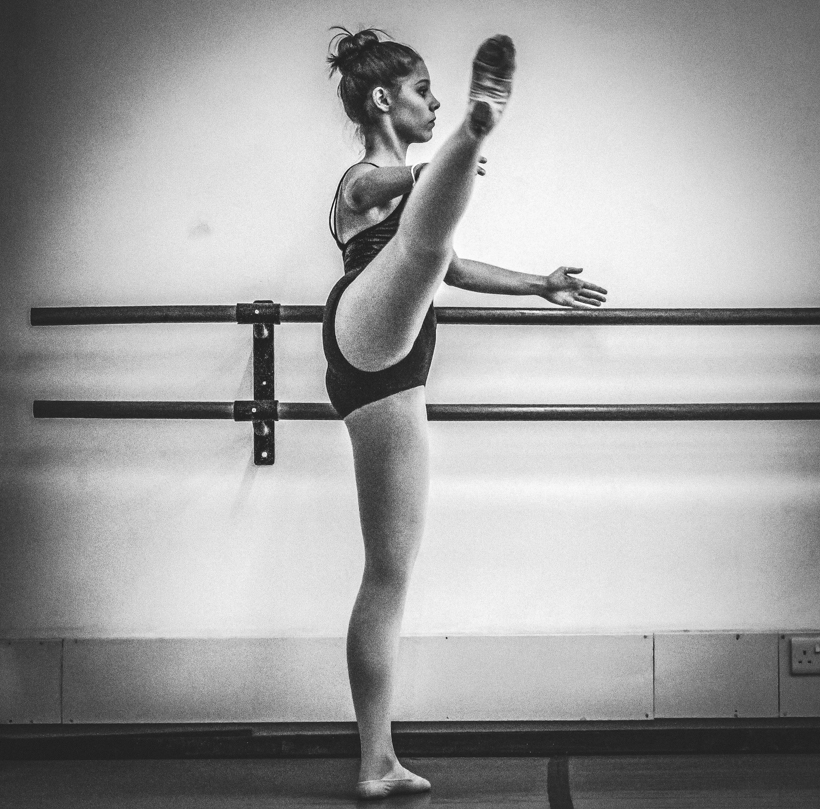 It takes time, effort and a lot of discipline to master a pose like this one.
Each trimester, the centre gives novice students a chance to express their artistic prowess. For most of the students, ballet quickly becomes a way of life. Commitment to train constantly and to meal and exercise plans are the hardened path to a successful professional career.
The students at the school work tirelessly during their classes which range from 30 minutes for kids to 1 hour and 15 minutes for the advance students. This is to make sure they perfect their routines in preparation for the four annual stage performances and more crucially, the Royal Academy of Dance (RAD) exams which happen once a year. The UK-based RAD is one of the world's most influential dance education and professional membership organisations. Famous Malaysian actress Michelle Yeoh and British-Ugandan ballerina Patricia Katasi are some of the notable RAD alumni.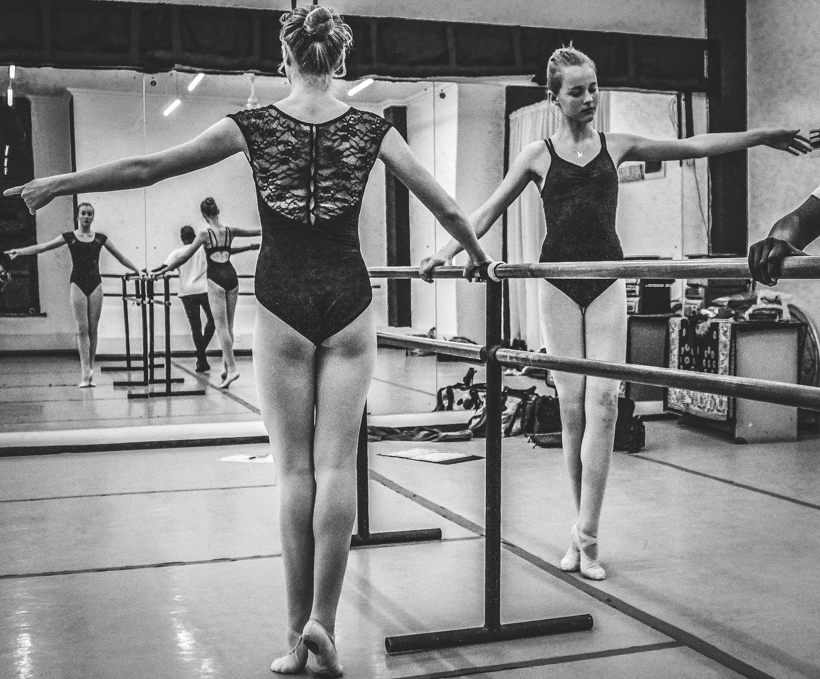 The dance school has been fairly successful in their quest to bring ballet into the Kenyan mainstream. Their biggest challenge is that around this part of the world, ballet still has a reputation for being a purely female thing, confined to the social upper-classes. For a long time, a majority of the enrolled students came from the expat community. To counter this, the school actively reached out to native Kenyans with the aim of increasing the number of locals enrolling. Now, the school is at an almost 50:50 enrollment balance.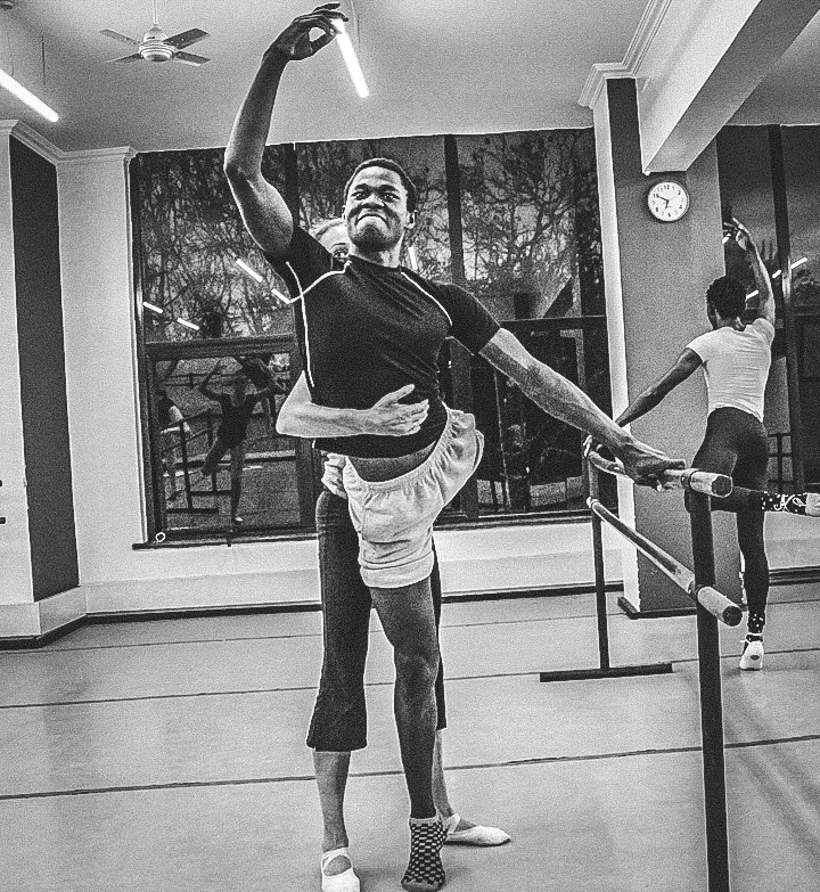 Lawrence was first introduced to ballet when his church added it as one of their youth activities.
The church organised for him to join the Dance Centre on a scholarship.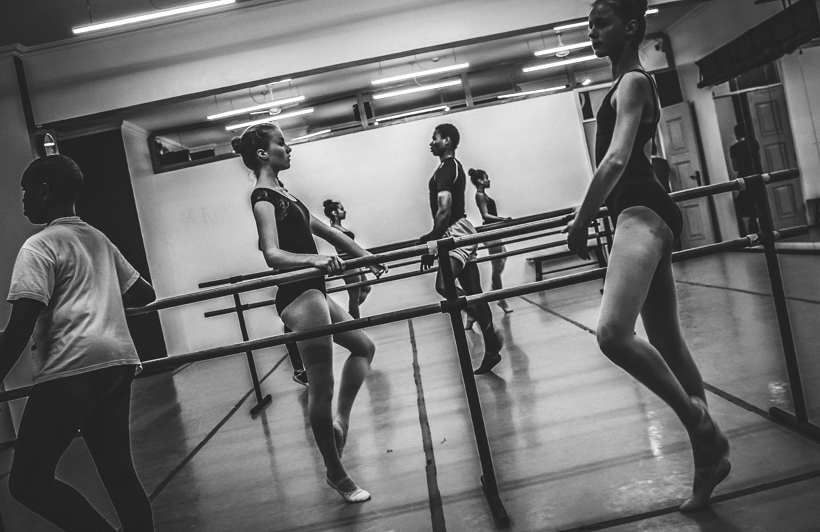 ---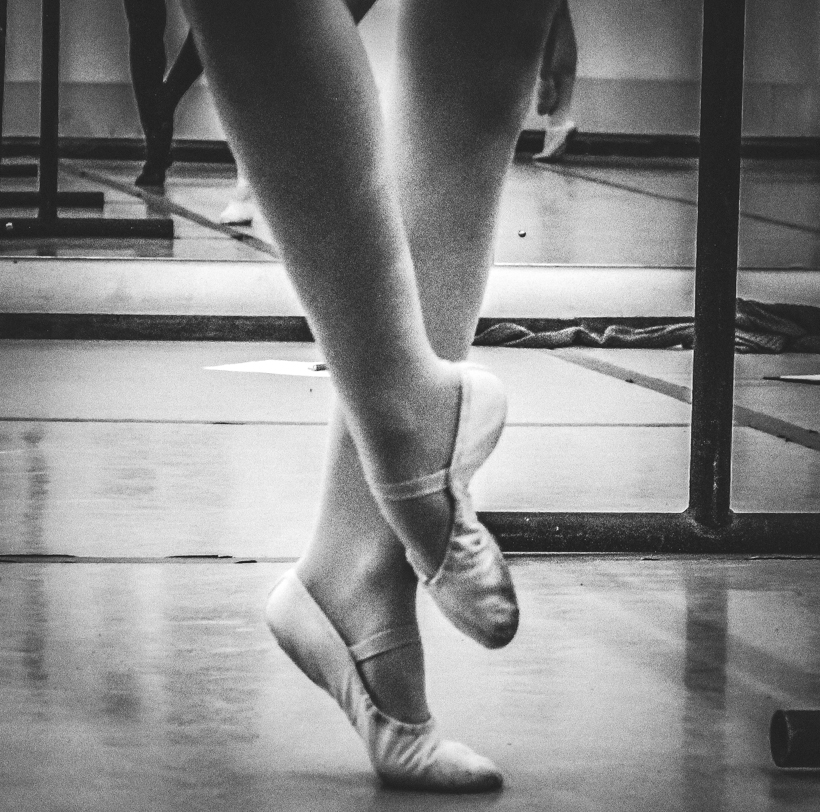 Ballet slippers are not your "everyday" pair of shoes. They are super-lightweight, flexible and specially designed with soft lining so as to afford the dancer a safe landing. Safety always comes first. Talking to Lawrence later after a class training session, he explains that the finding the perfect fit of slippers locally is virtually impossible. They, along with the proper ballet attire, have to be sourced from overseas, which comes at a dear price. The school has however been very resourceful in assisting the students get them.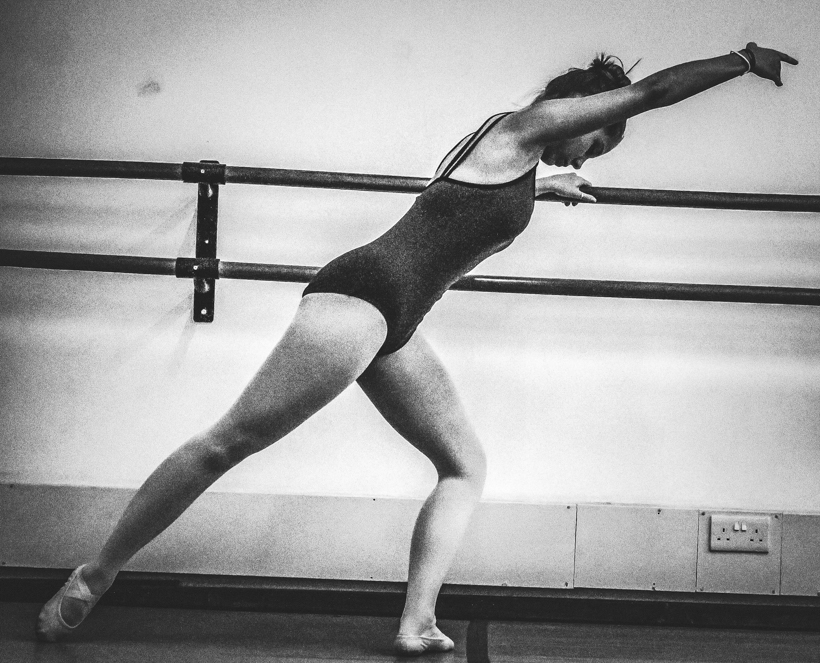 All dancers typically wear ballet slippers at the beginning of a ballet class, whereas female dancers may change into pointe shoes for centre work and performance.
---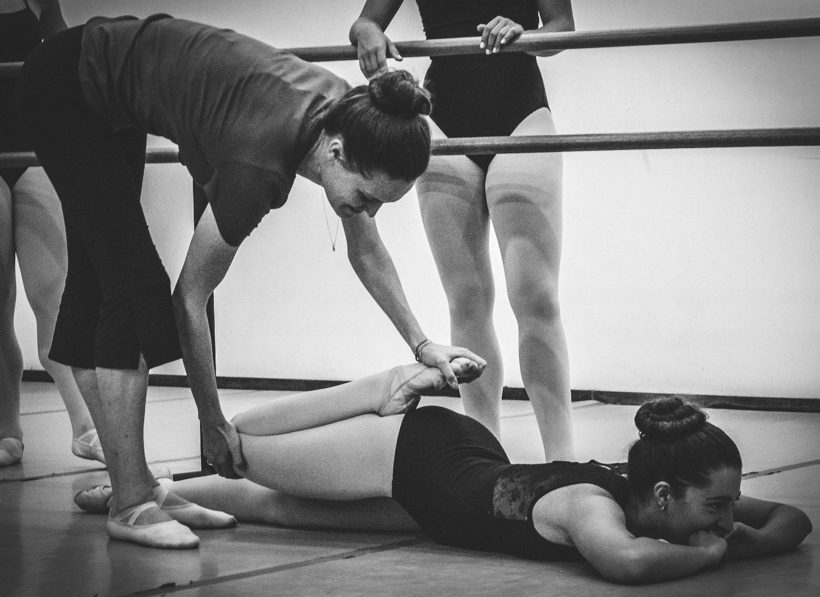 Cooper Rust helps a student with stretches after an intense hour-long training.
What the Dance Centre Kenya aims to accomplish is to make sure that they inspire more people to get into ballet and generally encourage the culture of dance in Kenya. The school offers sponsorship programs to needy students where they pay half of their tuition fee and find sponsors to pay for the other half. They even go the extra mile by affording sponsored students unlimited access to their daily classes — up to 10 in a day.
Contacts:
Location: Karen, The Hardy Post
Mobile: 0705 725 369 | Email: info@dancecentre.co.ke
Location: Lavington, The Lavington Mall (4th Floor)
Mobile: 0705 725 369 | Email: lavington@dancecentre.co.ke