Africa Kids Book Club; Virtual Sessions
It's fun for kids to read the same book at the same time as their friends, which is why book clubs are especially great for reluctant readers. If you're struggling with getting your kids interested in reading, consider enrolling them in a kids' book club.
Book clubs are great for children because they can develop a love for reading without having to worry about tests or trick comprehension questions to answer. It's just pure satisfaction and enjoyment. 
The Africa Kids Book Club brings kids in Kenya together for the love of reading. Their library at Kileleshwa offers extensive child friendly literature and registered members can borrow as many books as they like for only Ksh 50.
Kids meet up every last Saturday of the month to read and review the book of the month and engage in other fun activities. 
The children are grouped into age clusters as follows; (4-6yrs) (7-8yrs) (9-10yrs) (11-14yrs). Each group has a maximum of 12 members with 1 facilitator.
They meet at different locations every month; mostly outdoors- parks, cultural centers, museums and other recreational centres. 
Due to the Covid-19 pandemic, Africa Kids Book Club will now be meeting virtually. Their next session is on 29th May from 2:00pm-4:00pm.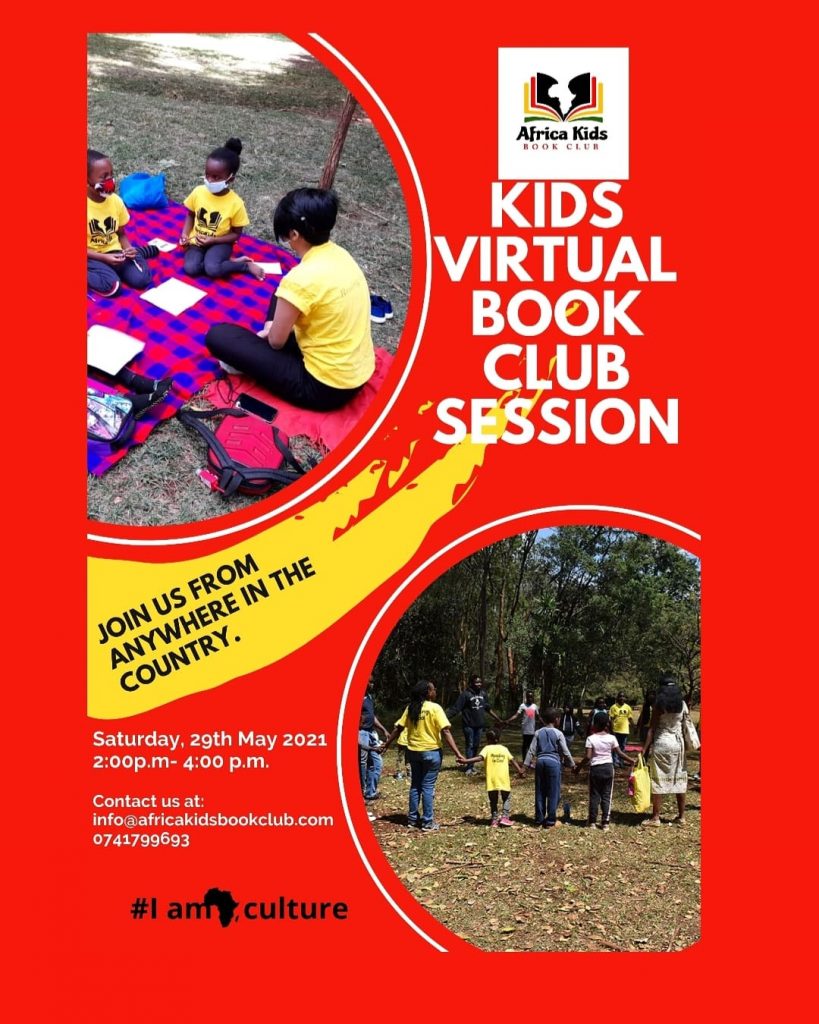 There's still enough time to register your child. Call 0741 799693 or send an email to info@africakidsbookclub.com.
Happy reading!