The global gaming industry is worth more than the music and film industry combined; and it is still growing. In Africa the industry is starting to diversify; resulting in the creation of games which are more relatable to regional consumers. Because of its high impact potential, gaming can ultimately become a powerful tool for telling authentic African stories to a more global audience while creating income and revenue across the board.
For most of the developers the journey hasn't been smooth sailing.  Kenyan developers shared with us three major challenges they face within this niche. The first, is finding the right talent; there are very many gifted developers but only a few of them have the right skill to capture the minds of gamers. The second is access to capital. Because it is a relatively new area of entrepreneurship, finding financial support can be tricky as most investors do not understand the concept of gaming nor do they want to be associated with it. Finally, since the industry is in relatively budding stages, capturing and retaining new audience interest is an uphill task. They see this first hand during their networking and marketing efforts.
All obstacles aside, these developers have managed to find reasonable gaming success. Here are three popular Kenyan games. Each of them tells us that their driving force for these games is to showcase Africa to the world. Check out the deets:
The specific issue with games is that they are only found on Android.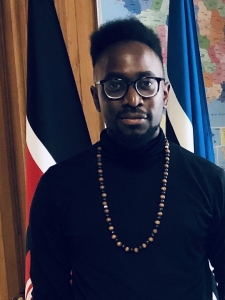 Mzito by Weza Interactive
Created by George Ahere, the lead developer at Weza interactive, Mzito is a 2D platformer adventure game. The player acts as one of the first two Mzito characters who go on an epic adventure across 15 majestic locations with an end goal to save Africa. It is your duty to purge ancient corruption and unleash a new awakening. The Mzito Universe centers on cultural and semi-fictional characters chosen by ancient African spirits. The Spirits symbolize the pillars of African culture and guide these characters through their journeys.
Zawadi the Game by Sanaa Wave lab
This game is a 3D open world game hosting several modes: ranging from first/ third person shooter to racing and a variety of survival and story-based game modes. Zawadi did pretty well in last year's East Africa Gaming Convention and the game developers are particularly proud of the African motions it showcases.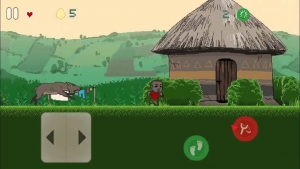 Kade by Urban Design Kings
Kade: Ule Mtoi Mrui is a fun 2D adventure game that recalls the joy of youth. Set in rural Kenya, the story follows a mischievous young boy and his childhood adventures. Armed with a slingshot, the young lad hops, jumps and runs around the farm on a self-imposed mission. This game is especially popular with young children.
All these games are available on mobile and PC, but only for Android users. The developers have added fun elements to everyday things we take for granted. Additionally, they manage to educate outsiders on a little local culture. They have managed to take inspiration from African culture, traditions, art, beliefs, history and mythology and depicts normal human societal challenges through epic adventures. Be sure to check them out at this years NAICCON. And support them by playing!