6 Simple Classic Cocktail Recipes You can Make at Home
Its okay if the only thing you know about cocktails, other than lemon wedges and fancy straws,  is how to drink them.
Worry not. In this article, you will get the lowdown on which cocktails you need to shake, which ones you need to stir, and everything in between. So next time you can fix yourself a cocktail at home or for that all-important gathering of friends.
Trust us when we say, we all love a good mixologist!
Before we proceed, it is worth  remembering is that 1oz= 29.5735ml.
1. MOJITO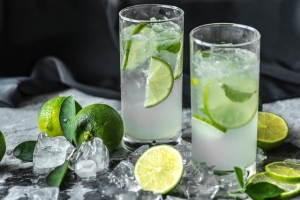 You will need: 
5oz white rum
75 oz lime juice
5oz simple syrup
Two mints
Procedure:
Mix your mints with simple syrup in a mixing glass
Add lime juice and the rum
Pour the mixture into a mixing glass and top with ice and soda
Roll your drink back and forth in the mixing glass
Top with Ice and garnish with mint
2. TEQUILA SUNRISE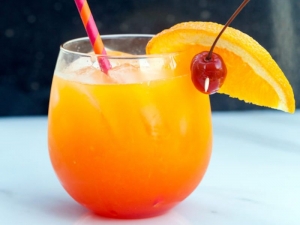 You will need:
5oz (3 part)
Tequila 3oz (6 part)
Orange Juice
5oz (1 part) grenadine syrup
Procedure:
Pour tequila and orange juice into a Collins glass over ice.
Add grenadine syrup which will sink to the bottom
Do not stir.
Garnish with and orange slice and cherry
3. MARTINI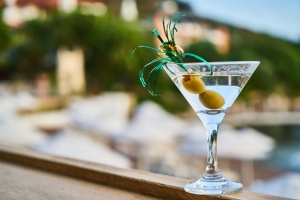 You will need:
5oz dry vermouth.
5oz gin.
Procedure all your ingredients into a mixing glass with ice cubes.
Stir well.
Strain the mixture into a martini cocktail glass.
Squeeze oil from a lemon peel onto the drink or just garnish it with olives.
4. MARGARITA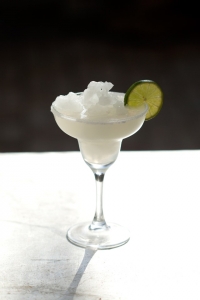 You will need:
5oz tequila
75oz lime juice
75oz Cointreau
1tea spoon of simple syrup
Procedure:
Rub the rim of the glass with the lime slice so as to make the salt stick.
Shake the other ingredients with ice then carefully pour it into a glass (careful not to dislodge any salt).
Garnish with a slice of lime or alternatively serve over ice in margarita glass.


5. COSMOPOLITAN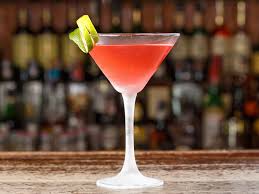 Also known as a 'cosmo'
You will need:
2 oz vodka
5oz Cointreau
75oz cranberry juice
25oz fresh lime juice
Procedure:
Fill a cocktail shaker with ice.
Add the vodka.
Add the Cointreau
Add the cranberry juice
Add the lime juice
Cover and shake.
6. BLOODY MARY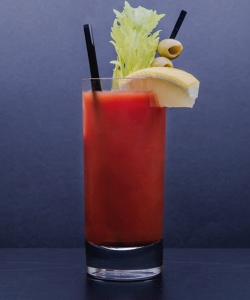 5 oz Vodka
0z Fresh Tomato Juice
5oz Lemon Juice
2 Dashes of Tabasco
2 Dashes of Worcestershire sauce
1 pinch of celery sauce
1pinch of ground black pepper
1 pinch smoked paprika
Procedure:
Pour some celery salt onto a small plate.
Rub lime wedge along the lip of a pint glass.
Roll the outer edge of the glass in celery salt until fully coated.
Fill with ice and set aside.
Squeeze the lemon and lime wedges into a shaker.
Add the remaining ingredients and ice and shake gently.
Strain into the prepared glass.
Garnish with a lime wedge or a celery stalk.
Here you go. Now go and show off your mixology skills. Thank us later.