5 Kenyan Comic Books To Look Out For This Year
The comic book scene in Kenya has grown exponentially over the years.
Comic book aficionado Mutendei Writes lists down his top 5 comic books that Kenyans should look out for:
5.
SANAMU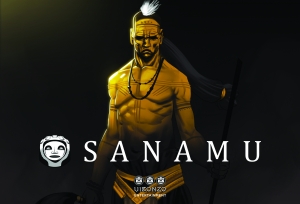 Three brothers battle through magic,monsters and uncharted paths on a quest to avenge their mother, and slay the witchdoctor who killed her. The brothers traverse the Afrikan landscape meeting extraordinary people and creatures, some friend, some foe, learning about them and themselves. They learn new skills that they hope will make them strong enough to defeat the witchdoctor when they find him.
Produced by Avandu Vosi Studios
Published by Vibonzo Entertainment
4.
MUHONJA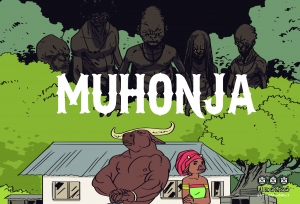 Set in a village in rural Kenya, the comic follows the story of Muhonja and her brother Onasio as they go up against Ogres who have been terrorizing their home village.
Produced by Avandu Vosi Studios
Published by Vibonzo Entertainment
3.
I AM PROJECT – N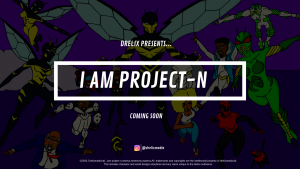 Story Summary ;
After Discovering he has Superhuman abilities , a Kenyan Architect finds himself in the world of Next evolution humans. This leads him to discover a secret plan that threatens both his species and all of humanity.
Genre : Sci-Fi Mystery (Afro Futurism)
Creator : Adrian Ndiritu
Publisher : Drelix Comics
Launch : August 2020
2.
FUSION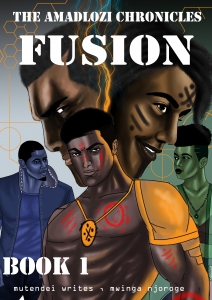 By Sam Mwinga and Mutendei Writes
Imagine having the power of a god and goddess? What would you do and would you act for the better good?
Two University students, Demane and Demazana, who are an on and off couple, are burdened with the powers of the god Agipie who dies saving them from a monster he had imprisoned millennia ago, as the Koberg Nuclear facility explodes releasing a whole horde of monsters.
The two teens must reconcile their differences, even though their objectives and circumstances drive them apart, and work together to capture the monsters, in order to either return to their normal lives or permanently ascend to being immortal deities.
1.
AFRICANUM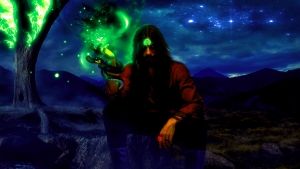 By "Melman" Ogana and Mutendei Writes.
The world is thrown into geopolitical chaos and forced to face the horrible legacy of the exploitation of Africa's minerals, destabilization of African governments and the legacy of the Trans-Atlantic slave trade when a super power being with power over all of Africa's minerals and the work of African slaves, rips misappropriated minerals and slave built wonders from the countries behind centuries of exploitation and builds an impenetrable wall around Africa, making Africa an independent self contained Kingdom with no borders or subversive internal governments.
These comics will be available at The World Loudest Library (WLL) store at The Alchemist during the year, in addition to other Kenyan comics already released.
Instagram – WLL.STORE
Facebook – WLL STORE