3 Times Telenovelas Star Silvia Navarro Showed Amazing On-Screen Romantic Chemistry
The on-screen chemistry between two actors is hard to come by and productions mostly have to carry out a chemistry test to see if the cast they chose as love interests exude the kind of chemistry that will make viewers giddy as they watch the show.
The Candidate star Silvia Navarro (Regina) has been in the telenovela industry for almost two decades and at the age of 39, she does not seem to be slowing down. She is the most sort after actresses because she has an amazing ability to display palpable chemistry with just about any male co-star.
Here, we look at three instances when we were totally convinced that Silvia Navarro was stupid in love with her TV hunks.
Cuando Seas Mia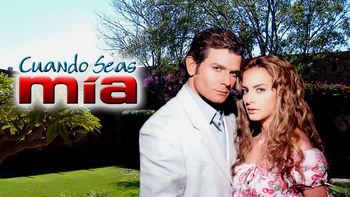 We first saw Silvia in Cuando Seas Mia as Paloma where she was paired with Sergio Basanez as Diego. This pairing was iconic because Paloma and Diego had such a powerful love; nothing was ever able to dim it.
Amor Bravio


Silvia then appeared on Amor Bravio as Camila alongside Cristián de la Fuente who played the role of Daniel. The passion these two shared was so strong. You could feel it just by the way they looked at each other.
The Candidate


Silvia is now playing Regina on The Candidate and is paired with Victor Gonzalez who plays Gerardo. Her ability to exude chemistry has not failed because you can feel the mood change when the two are in a room together.