18 Hours Premiere at Prestige Plaza- Fab or Drab
The Kenyan film, based on a real-life tragedy, premiered last week at the Prestige Plaza along Ngong road in a glitzy red and blue themed event. The turn-out was remarkable! It3 was very satisfying to see the support Kenyans had for a locally produced film. Needless to say, the event was a total success. Here's a list of fab and drab moments: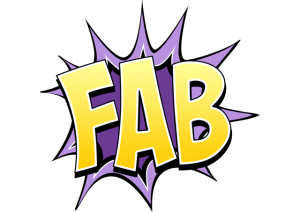 The David Rudisha skit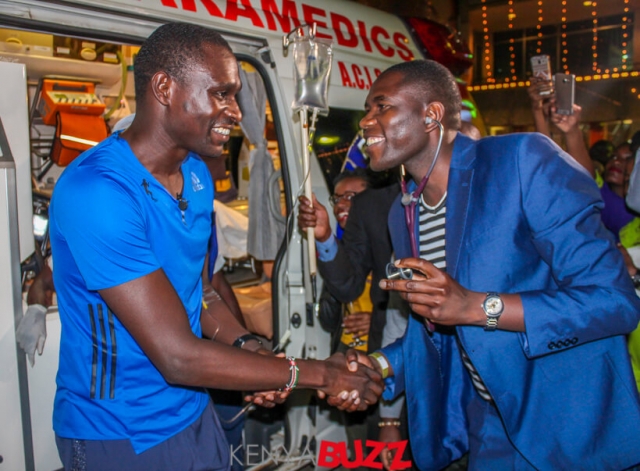 The dramatizing of having Rudisha, the standing 800 metres champion, come to the venue in an ambulance was not only creative but also very unique. The whole scene also complemented the film being that it's about a paramedic's experience on the job.
The Food and Cocktails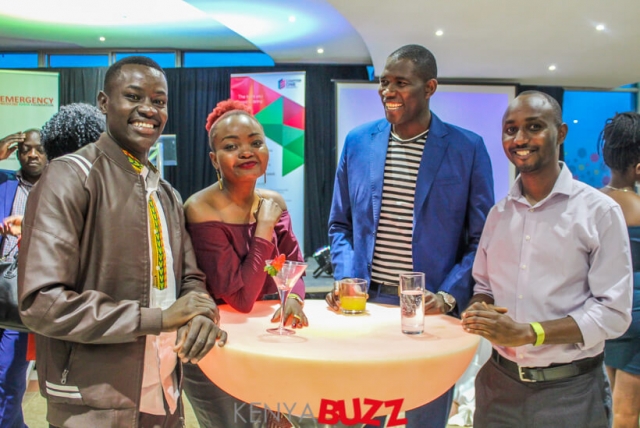 The organizers clearly had a hefty budget to satisfy their guests, and it being a Friday evening made this all the more better. There was a wide range of unlimited cocktails to choose from as well as wine and other alcoholic and non-alcoholic drinks. The bitings were scrumptious and one would find themselves subconsciously dipping their hands in the plate for samosas, sausages, fish fingers, chicken, you name it! My personal favourite were the juicy meatballs.
The Turn Out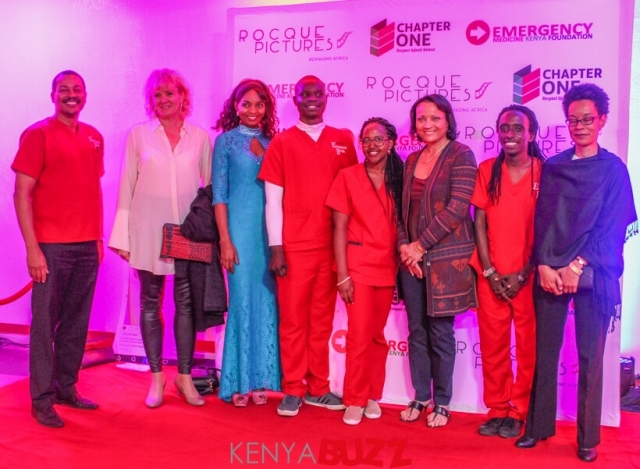 It was encouraging to see the massive amount of support the Kenyan film received. The main cast were also in attendance: Nick Ndeda and Sue Wanjiru, and could be seen actively interacting with the guests. Tonnes of people, showed up with their friends and better halves and it was a full cinema.
The Movie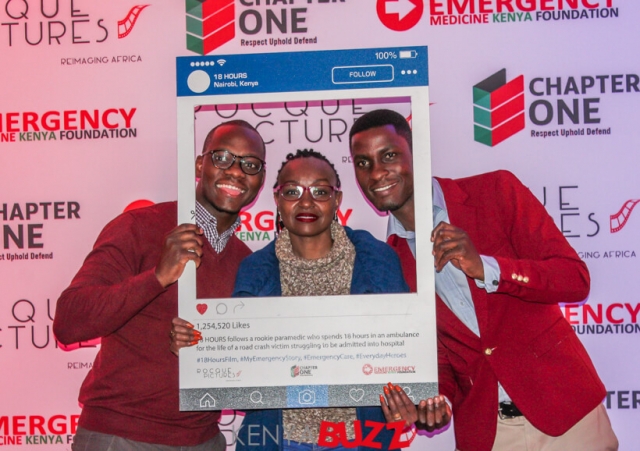 The movie was very impressive and mostly because of the awareness it created as well as how well the cast acted out the various scenes. The quality of the film was also superb! The struggles faced by the less fortunate in the society, even in the most trying situations, becomes more vivid.
The Décor
The organizers really know the appropriate setup for a premiere and I say this because the exquisite feeling you're expected to feel when entering one, was not only met but surpassed. There was lots if lights, a red carpet, lit cocktail tables and royal red and turquoise décor curtains throughout the whole venue, one could have easily forgotten that they were in the cinema waiting area.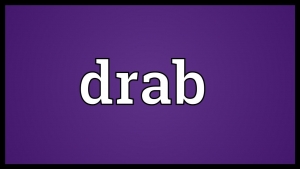 You can crack your head open trying to find something drab about an event that was frankly amazing. It was a totally fab event that has set the pace for the rest of the premiere's being organized.